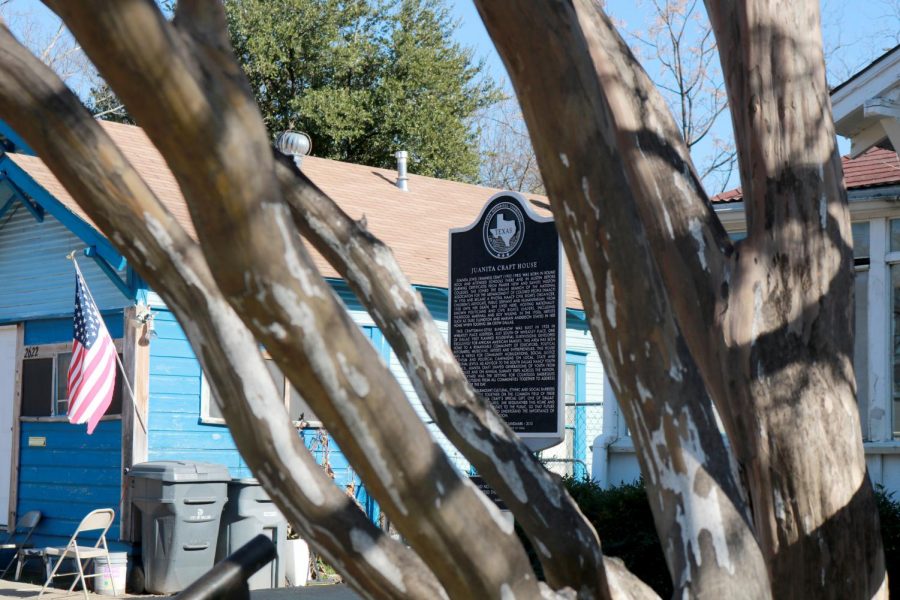 The History Of Race In Dallas: Black Movements, Part One
Covering strides made by pro-Black movements from early-to-mid 1900s
"No equality was shown anywhere. Yet the constitution of this country provides for all people the same rights to life, liberty and all these beautiful words that they give us, and they didn't mean a thing." – Juanita Craft, 1979, Texas/Dallas History and Archives, Dallas Public Library
---
The Ku Klux Klan was not a fan of Ammon S. Wells.
In opposition to the Black lawyer's 1935 campaign for the Texas State House, the group threatened Black voters in Dallas with violence.
"Do not forget that the white is the superior race and will never accede to Negro domination," one letter, reprinted in the Atlanta Daily World, said.
Wells, who the KKK decried as radical, continued with his campaign. He was familiar with racist opposition. 
In 1918, Wells co-founded the Dallas chapter of the nation's oldest civil rights organization, the NAACP, with George F. Porter. Wells was the first president of this chapter.
***
This initial iteration of the Dallas NAACP was hampered by a Klan-infested Dallas Police Department, which required that an officer be present for each meeting. 
But eventually, the Dallas NAACP came back in full force. A. Maceo Smith, a Black businessman born in Texarkana, helped to revive the Dallas branch and participated in several movements to advance Black progress there.
Smith had gone north to New York for college and initially didn't intend to return to Texas until a three week visit to Texarkana for his father's funeral.
That three weeks turned into the rest of his life.
According to a 1978 Dallas Public Library radio show, the terrible state of Black rights in the south ignited a passion in Smith to stay and help fix it. 
"Coming into the South…I began to organize leagues – Texarkana Negro Business League, and we did some work down in Texarkana," Smith said in the radio interview.  "I went to Oklahoma as a general agent for the Universal Life Insurance Company and revived the Oklahoma Negro Business League."
"
I mean, it was, have your little thing on this side of town and white folks on the other side of town, and the twain didn't meet."
— A. Maceo Smith
Smith came to Dallas for a new insurance job in 1934 and started organizing there too, which he felt was sorely needed. 
"I mean, it was, have your little thing on this side of town and white folks on the other side of town, and the twain didn't meet," he said.
One of the most visible of Smith's achievements was the Hall of Negro Life at the 1936 Texas Centennial Exposition at Fair Park, guaranteeing Black access and participation in the celebration. The hall – dedicated to Black life, culture and progress – attracted more than 400,000 visitors, both Black and white. 
Michael Phillip's "White Metropolis" details the reaction of disbelief some white viewers had to this exhibit, which ran contrary to the typical depiction of Black people at the time.
Instead of "mammy" illustrations, the exhibit featured sculptures and murals reflecting the depth of the Black experience. It spread numbers showing progress for Black people in health and education.
"You saw that we had all the types of achievements of Blacks," Smith said. "Dr. Carver came to the exhibit, and great leaders came, you see, and talked to people and moved through the crowds."
The building was promptly destroyed after the exposition ended, and the Dallas Morning News headline covering the event read: "History of Negroes from Jungles to Now…Centennial to be Turned Over to Darkies Juneteenth."
Smith secured federal government funding to build the exhibit after a disagreement with local Texas financiers over Well's state House campaign.
"The key leaders – whose names I rather not [say], for history's sake – came, called us in and said, 'Now, you boys want, you know, the Negro's participation. Well, if you pull this Black out of the race, you see, why, you'll get your money,'" Smith said.
He refused.
 "The two key campaign managers of Wells' program was a Rev. Maynard H. Jackson and myself," Smith said. "So we declined and went ahead and pursued our efforts."
Wells ran his historic 1935 campaign against strong opposition from Texas legislators as well as the KKK, and he finished sixth in a field of 60 candidates, receiving 1,001 votes. The winner had 1,860.
Black participation in the Dallas democratic process continued to ramp up. 
Though Jim Crow restrictions and the Texas Democratic Party's white-only primaries disenfranchised Black people in Dallas, voters could still participate in some municipal elections. 
The Progressive Voters League, started by Smith and the Rev. Maynard Jackson, ran voter registration and poll tax drives. The percentage of registered Black voters rose to 20.
In 1937, this proved advantageous as Black voters became the king-makers in the face of a divided white electorate. The league was able to negotiate key goals for the Black community in exchange for their endorsement.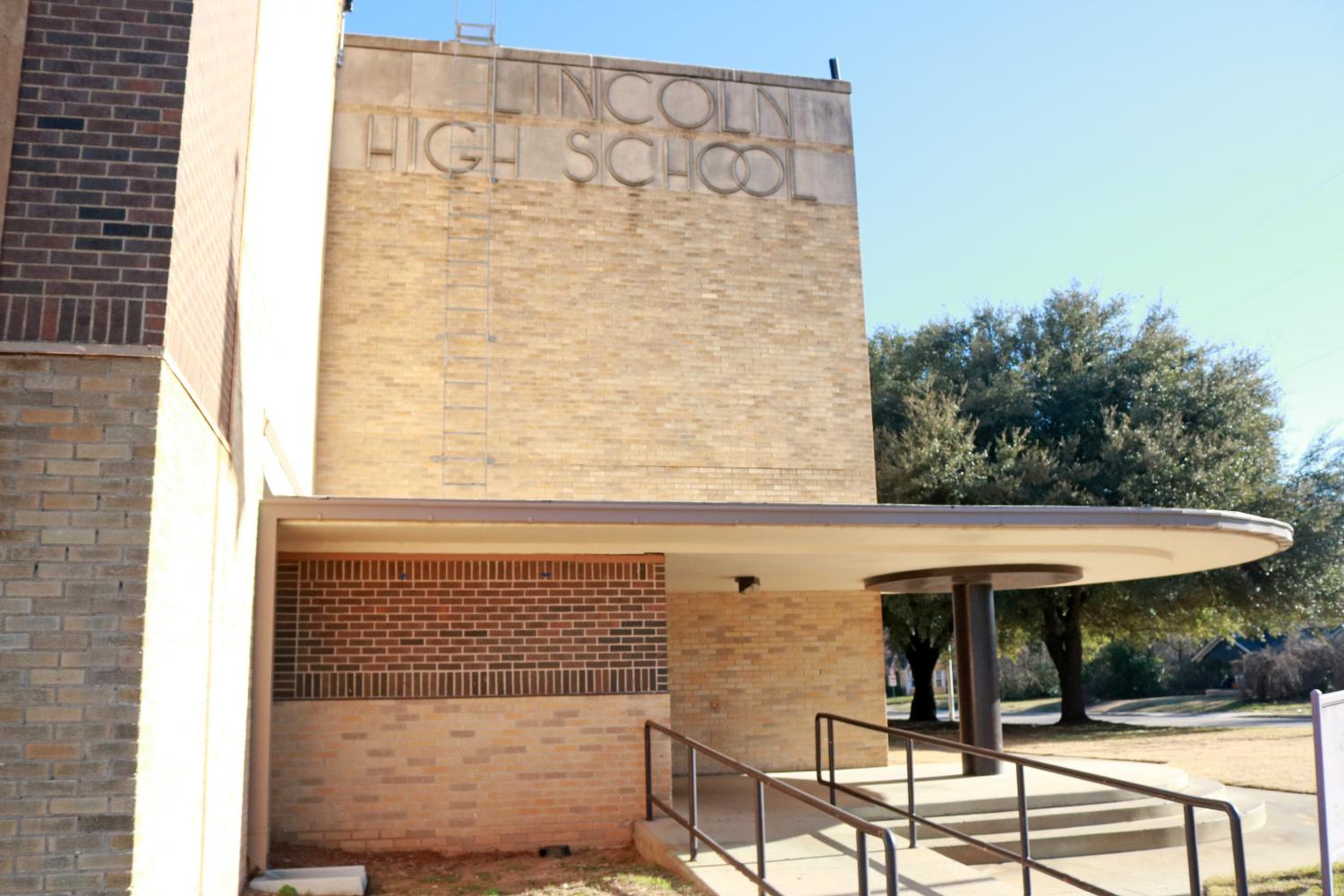 They succeeded in getting the city to build a new recreation center, Wahoo Lake, now Juanita J. Craft Recreation Center, along with the second Black high school, Lincoln High. They also got some lower-level Black employees hired in city hall and built new public housing.
However, they failed in their goal of getting the city to hire Black police officers.
Smith, along with other Black leaders, prompted organization not just on a city level, but also on a state level. 
He helped to initiate a state conference of NAACP branches from Houston, Dallas, Waco, Texas, San Antonio and Marshall. They convened in a building that once housed the Moorland YMCA but now houses the Dallas Black Dance Theater in the Dallas Arts District.
***
Field organization for the NAACP intensified in the 1940s, particularly as Juanita Craft became the Dallas NAACP membership chairman in 1942 and the Texas field organizer in 1946. 
Membership soared to 7,000 in Dallas by 1946, and over 11 years, she and Lulu Belle White of Houston set up 182 NAACP branches in Texas. 
"I was convinced that the NAACP was the organization I wanted to give my life to," Craft said in a 1979 oral history interview with the Dallas Public Library.
Craft also later spearheaded protests against the State Fair of Texas as the Youth Council Advisor of the Dallas NAACP.
"Our first big picket line was put on against the fair. We could only go to the fair one day a year, and that made no kind of sense to me," Craft said in the interview.
The State Fair of Texas called it "Negro Achievement Day." Craft and protesting youth called it "Negro Appeasement Day." The fair didn't completely desegregate until 1967, and until then, Craft organized alternatives.
Craft and her youth team also targeted segregated theaters, including rhe Majestic Theater and the Palace Theater. 
"The Majestic Theater, SMU students, they came, they helped," Craft said. "We had a lot of young white people that came and helped, there's no question about that."
At the Majestic, white and Black participants would get in the ticket line, and when the clerk at the box office denied them service, they would get back in the line again. It would go on all day.
"It was beautiful," Craft said.
Craft helped lead the students in their protests against lunch counters, restaurants, theaters and public transportation across Dallas, and she took them on NAACP trips across the country. 
She warned the young people she led against violence, telling them it would only make their situation worse.
"I told them this: 'Remember when you're burning down houses, you're burning down your houses,'" Craft said.
"
Our first big picket line was put on against the fair. We could only go to the fair one day a year, and that made no kind of sense to me."
— Juanita Craft
On the legal front, with the help of the local Dallas NAACP, the national NAACP's top lawyer Thurgood Marshall spearheaded cases originating here. One of these cases was Smith v. Allwright, which challenged the Texas Democratic Party's practice of requiring voters in its primaries to be white. 
This had been litigated several times in the 1920s and 30s, including efforts by A. Maceo Smith. In 1937, The Supreme Court upheld the practice under the argument that the Democratic Party could set its own standards for membership. 
But in 1944, with Smith v. Allwright, the Supreme Court reversed that decision. It struck down the Democratic white primary on the grounds it violated the 14th and 15th amendment rights of Black Americans.
This decision struck down similar Democratic white primaries all across the south. The registered Black voter count in the region rose to 700,000 by 1948.
 It also enabled Craft to become the first Black person to vote in a Democratic primary.
Six years later, the NAACP had another Supreme Court victory, one for a fight to desegregate the University of Texas Law School they started in 1936.
"Heman Sweatt, a young man from Houston, who had wanted to go to the law school, had not been accepted," Craft said in the interview. "He was a postman. And so he decided he would go. We raised money to file a suit."
This suit was Sweatt v. Painter, and in 1950, it went to the Supreme Court and Sweatt won. Marshall represented Sweatt, and Texas NAACP branches sponsored the suit.
 Marshall also helped schoolteacher Thelma Elizabeth Richardson Page sue Dallas Independent School District in 1942, which ended up equalizing pay between Black and white teachers in Dallas.  Black Dallas attorneys C.B. Bunkley and William J. Durham assisted in the Sweatt and Page cases.
***
The significant victories of the Dallas NAACP and other pro-Black organizations came at a time when the condition of Black housing was deteriorating and when terrorism from White people enforcing segregation was as prevalent as ever.
"
That was the first real realization. I had never experienced anything like that, even in Waco."
— Eddie Bernice Johnson
In "The Accommodation," Jim Schutze used the story of Representative Eddie Bernice Johnson to represent the virulence of racism in Dallas when she first arrived in 1956 from Waco. She experienced segregation and racism before, but the racial separatism in Dallas seemed extreme.
"It was that way everywhere in Dallas," she said to Schutze. "Volk Brothers wouldn't even let you flip through their dresses on the rack. They escorted you to a dressing room and brought you whatever you wanted to see." 
Johnson described an experience at a hat store, where she wasn't allowed to try on the hats. Instead, they measured her head and then measured the hat.
"That was the first real realization," Johnson said. "I had never experienced anything like that, even in Waco." 
Dallas was still largely segregated and still treating its Black inhabitants as second-class citizens. Dallas' true reckoning with segregation didn't come until well into the second half of the 20th century.