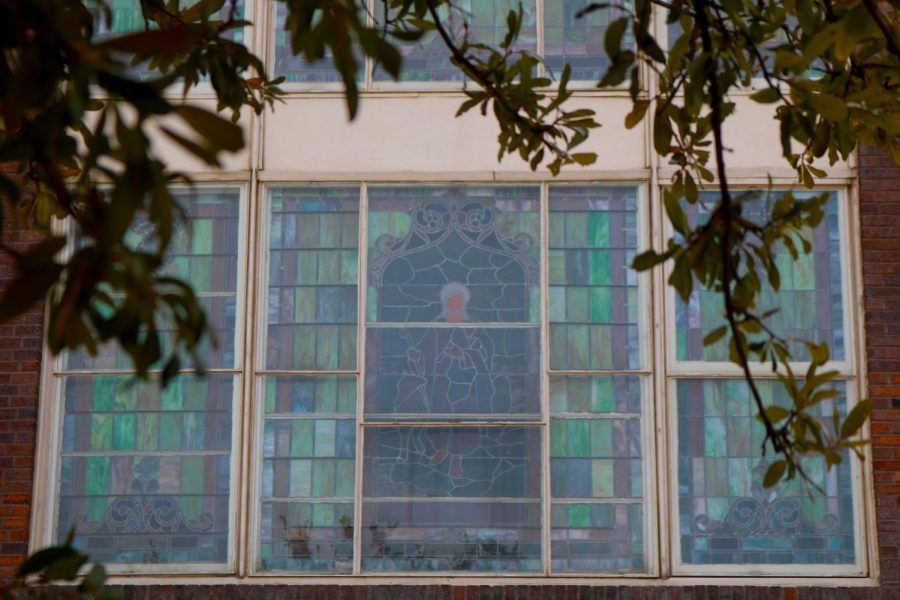 The History Of Race In Dallas: Black Communities
Black Dallas built home in city long before racism tore it down
"After the ethnic cleansing of the formerly black and brown neighborhoods, white migrants flocked back, leaving an army of the dispossessed on the further fringes of the city." – Michael Phillips, White Metropolis
---
Anderson Bonner was illiterate.
As a former slave, he didn't get the chance to learn to read.
On his real estate transactions, he signed his name with an X. By the early 1900s, he owned over 2,000 acres of land, including the land currently containing Medical City Dallas Hospital. Once a part of his farmland, the 44-acre Anderson Bonner Park along White Rock Creek bears his name.
Bonner is a prime example of how Black people in Dallas built themselves a life even in a strictly segregated city with a ruling class that viewed them as inferior.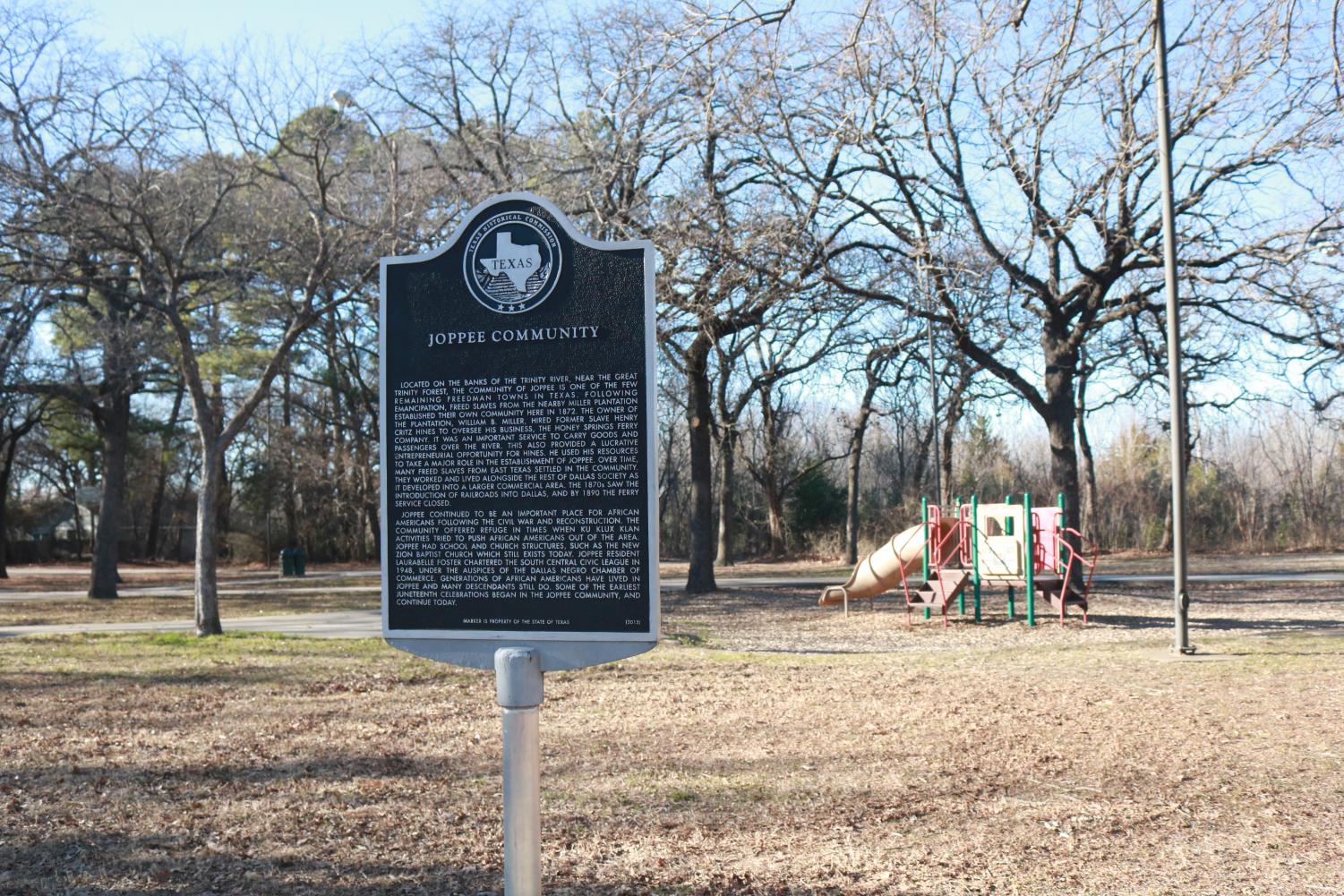 After the Civil War ended on Juneteenth in Texas and through Reconstruction, former slaves formed their own communities called freedmen's towns. Deep Ellum, Tenth Street, Little Egypt, Alpha and Freedmantown, now called Uptown, were major freedmen's towns that appeared in Dallas.
Freedmen's Towns
"[Freedmantown] was one of the first freedmen's settlements in Dallas, and it quickly became the largest and most prominent and most developed Black community in the city," said Cynthia Lewis, a doctoral student in history who wrote her Master's thesis on the effects of urban development on Black Dallas.
Lewis said middle to upper-class residents populated this neighborhood, including professionals like doctors, lawyers and teachers.
"It was also the hub of Black medical care in the city, so there were several clinics, and there were several schools," Lewis said.
Today, along with the formerly Black-only Booker T. Washington High School, one of the last remnants of the Freedmantown community is St. Paul United Methodist Church. Nicknamed "the Soul of the Arts District," St. Paul UMC, founded in 1873, is one of the oldest Black churches in Dallas still surviving today. 
Another relic of a Dallas freedmen's town is the Knights of Pythias Temple, though this time for Deep Ellum. Dallas' first Black architect William Sydney Pittman designed the building for the area's Black Knights of Pythias fraternity. 
Beginning in 1916, it was a center of Black business, including the first Black dentist and surgeon in Dallas. The fourth floor ballroom hosted Marcus Garvey, George Washington Carver, The Fisk Jubilee Singers and graduations for Black schools and colleges.
The Knight of Pythias Temple met its decline during and after the Great Depression.The building went through several owners, and one of them hid the red bricks under a layer of white paint. It eventually fell into disrepair. 
Developers restored the Pythian Temple, including the ballroom, as a part of the multi-use project "The Epic." The building is now known as the Pittman Hotel for the architect who designed it, which opened for booking in 2020.
Housing Crisis
Black people in Dallas were able to successfully build their own communities in Dallas even under a segregated system, but segregation eventually mired Black Dallas into a massive housing crisis.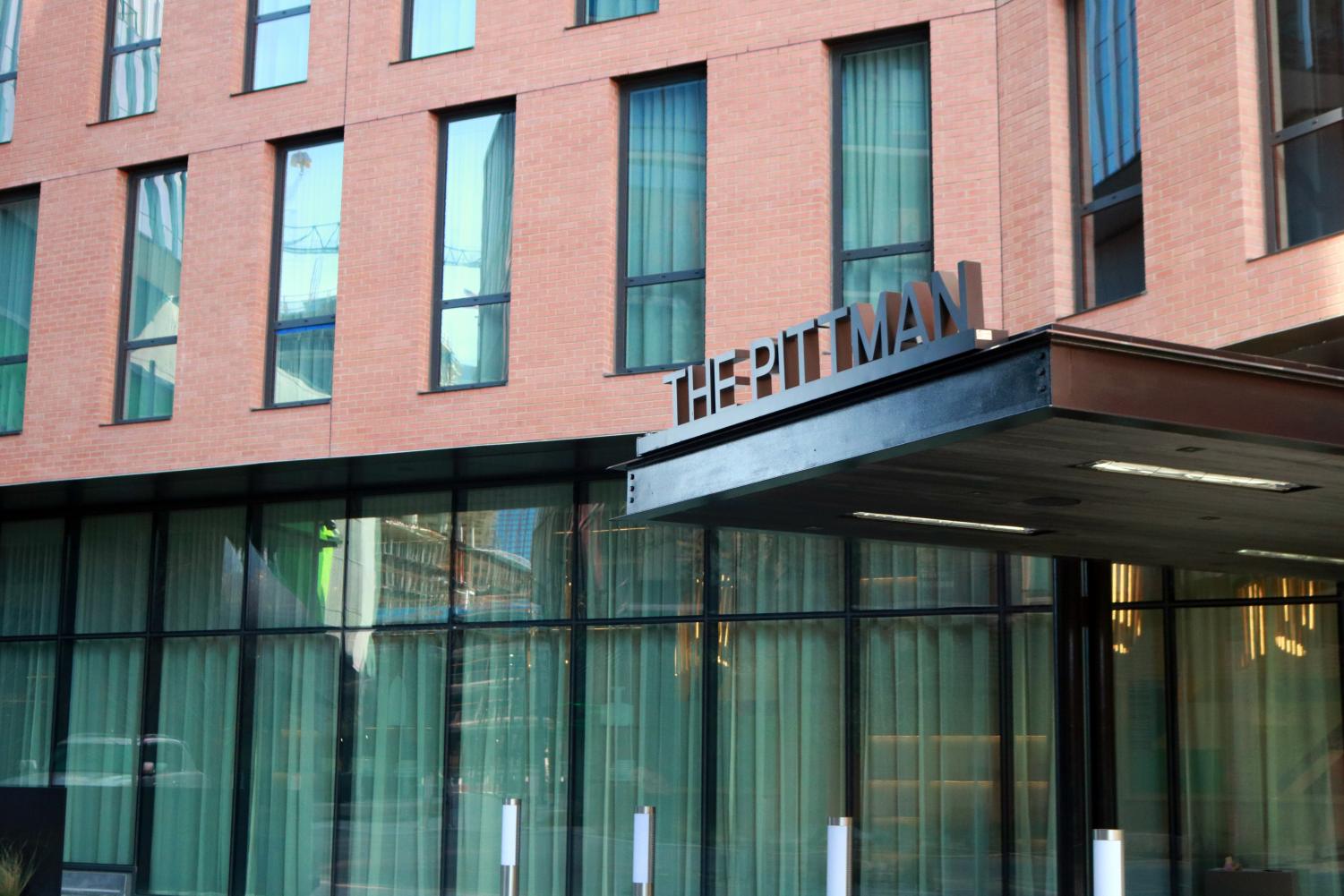 Immigration after the Great Depression and World War II overwhelmed the established black communities in Dallas. 
"These communities that have been doing okay handling their population are suddenly bursting at the seams," Lewis said. "This leads to overcrowding because they're forced into these neighborhoods that are already getting full, and then overcrowding inevitably leads to slum conditions."
By 1949, 86% of Black homes were ruled as substandard. Black neighborhoods had higher rates of diseases like diarrhea, pneumonia and cancer.
Because of segregation, it was hard to get out. Black people didn't have freedom to move anywhere they wanted, especially if it was near white neighborhoods.
Black middle class families who could afford to live in white neighborhoods tried, but this caused tension with white residents who viewed them as threats. 
In the early 1950s, segregationists, including community leaders, in then-white South Dallas terrorized Black families who dared to move in, planting bombs in their homes. Black residents lived in fear, wondering if they were next. The same thing had happened 10 years prior in South Dallas.
Worsening the housing crisis was Dallas' penchant for developing through Black neighborhoods.
"City leaders looked at these communities as a blight," Lewis said.
The construction of the Love Field airport ate into the black community of Elm Thicket, and the Central Expressway divided Freedmantown in half, then tore through Deep Ellum and Bonton as it expanded south. It also destroyed Stringtown, which was a thin residential area linking Deep Ellum and Freedmantown.
"
The city just paved right over it. They dug through graves. They used headstones as road-fill."
— Lewis on U.S. Highway 75 Construction
"During the construction of the Expressway they actually paved over part of the cemetery where slaves and their descendants had been buried," Lewis said. "The city just paved right over it. They dug through graves. They used headstones as road-fill."
The Freedman's Cemetery Memorial, built in the early 1990s, is the final resting place for more than 1,000 unmarked graves.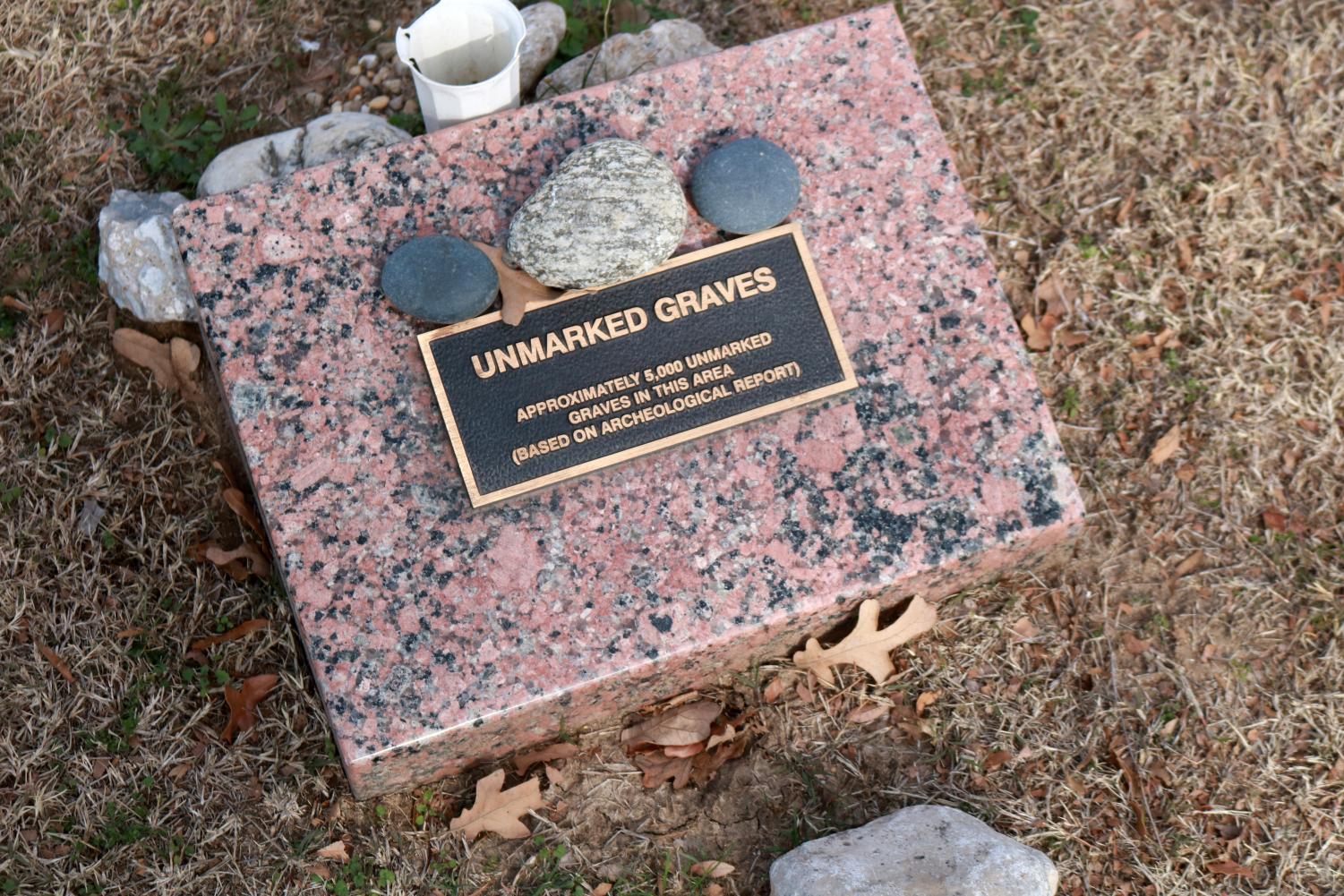 Poor Black Dallasites lived in Mill Creek and West Dallas slums along the Trinity River. At the time, the area was unincorporated and officially not yet part of Dallas. The land flooded regularly and the majority of the housing had no plumbing or running water.
Dallas business leaders cooked up a plan to build levees and dams for flood control and develop the West Dallas land, contingent on removing its black residents and carting them away to public housing. 
Public housing was the city's primary solution for displaced Black people, but more housing was destroyed than built, and new public housing often suffered from the same overcrowding issues of the areas cleared for development.
"As long as they could keep it out of sight, it was out of mind," Lewis said. "They weren't really concerned about the realities in these communities as long as it wasn't something that was destroying the city's image."
Proposals for new black housing by developers or by the city also suffered from opposition from neighboring white people, who complained that having Black people live nearby would lower property values, raise racial tension or raise congestion.
The one notable exception was the 700 home Hamilton Park neighborhood in north Dallas, which Dallas philanthropist and community organizations established to provide a place that Black middle class families would accept that was also inoffensive to whites who were anxious about Black families moving into their neighborhoods. 
Still, Hamilton Park by no means solved the housing shortage problem, and it was a solution that perpetuated rather than challenged the system of segregation.
The same force of segregation in Dallas causing the decline of Black neighborhoods, also kept white neighborhoods white. The Park Cities were one of those neighborhoods. In his book "Sundown Towns," James W. Loewen refers to Highland Park as a sundown town, a place in which it was historically unsafe to be Black.
Like in many other areas in Dallas, deed restrictions forbid the sale of homes to Black residents. Though this is no no longer the case, Highland Park remains overwhelmingly white because of a history of deliberate segregation.
The same effect holds true in other areas. After decades of intentional segregation, Dallas is sharply divided by lines of Black and white and Latino.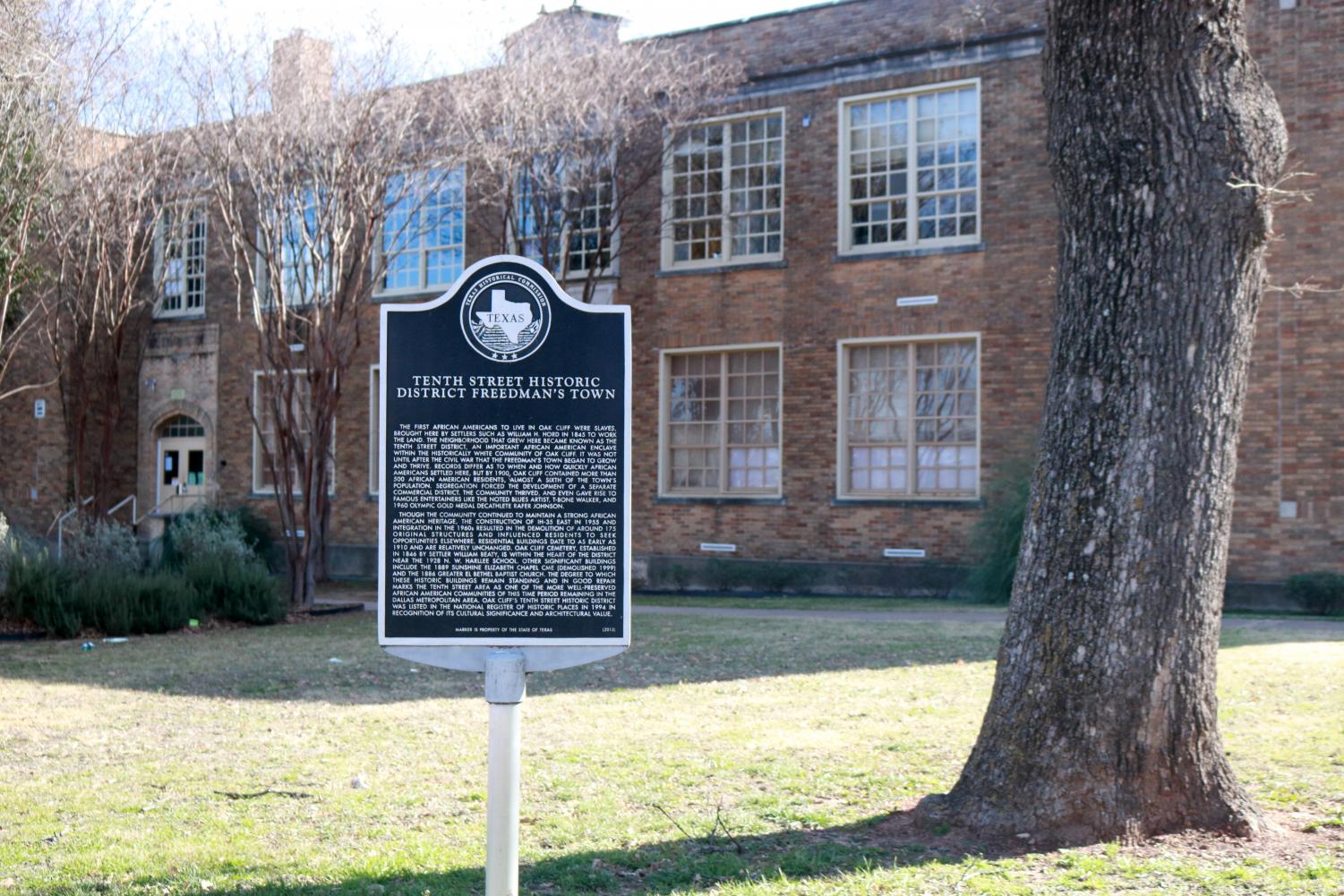 Justicemap.org provides a visualization of the sharp racial division within Dallas neighborhoods.
Black Communities Today
The result of development in historically Black neighborhoods varies. 
"A lot of these communities are either not there at all, or they're destroyed to the point where they're not recognizable," Lewis said. 
Deep Ellum has plenty of its original structures but few of its original residents.
Freedmantown is almost completely gone, replaced with shiny new businesses and skyscrapers. 
Little Egypt and Alpha were small communities that the construction of malls entirely erased.
"For the ones that do remain, most of them now are impoverished," Lewis said.
Tenth Street and Bonton both still exist and house an overwhelmingly Black and hispanic population but also suffer from poverty and crumbling housing.
Elm Thicket still retains its identity as a community, and poverty is less severe than in Tenth Street and Bonton. However, it also has and continues to experience gentrification in recent years. 
Lewis said that the solution to the effects of decades of discrimination and segregation is multilayered and multifaceted, starting with employment and education equity. 
"It has to start with those and then, we have to readdress our policing system," Lewis said. "We have to readdress our housing and lending practices to make sure that everyone of all races and ethnicities has access to the jobs they need, the education they need, to afford homes in good safe neighborhoods or to revitalize the ones they're in."
She said that depended on the local government caring about revitalizing those neighborhoods.
"The solution is there, but it's complicated, Lewis said. "And it needs a lot of people and a lot of institutions to be on board with this, instead of just putting it out of your mind like so many people have been doing for so many years."