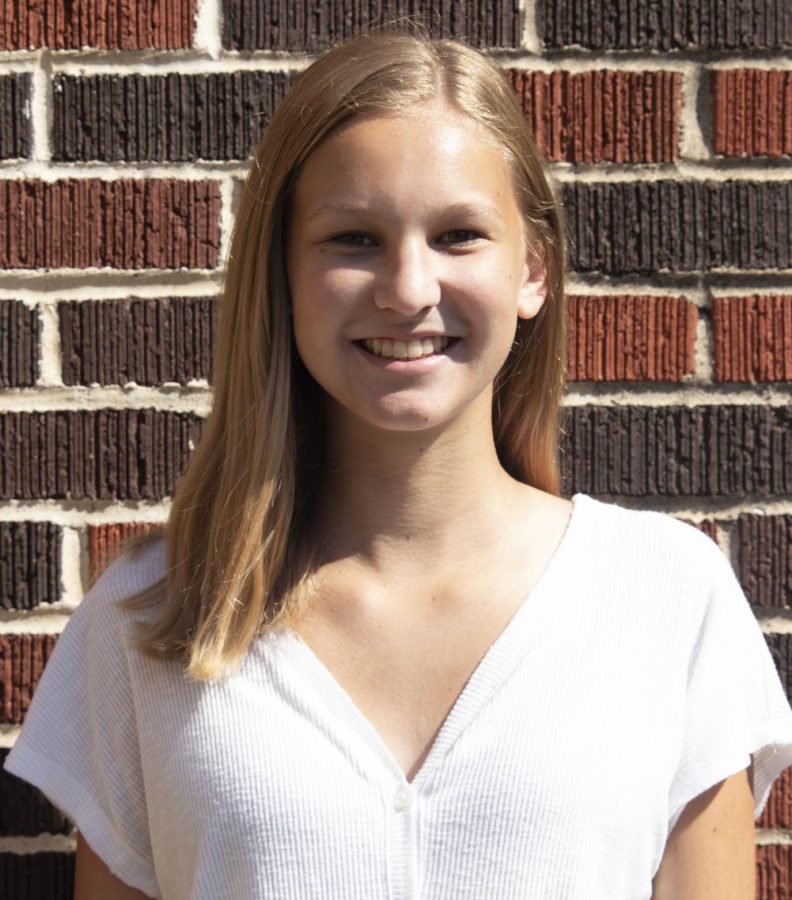 How many years have you been in newspaper?
This is my first year with the Bagpipe but I also was on the middle school's newspaper staff.
What is your dream job?
My dream job would be an interior designer because I love finding colors and designs that go together.
What is your favorite ice cream flavor?
Coffee
What do you do in your free time?
I like to bake, write and play with my dog.
Chloe Haag, Reporter
May 05, 2020

Cable Television Loses Popularity

(Story)

Mar 31, 2020

Coronavirus Updates: The Latest News

(Story)

Mar 30, 2020

English Department Hosts Annual Literary Festival

(Story)

Dec 20, 2019

Review: Frozen 2 Perfect Sequel To Original

(Story)

Nov 26, 2019

Navigating Holiday Shopping Havoc This Black Friday

(Story)

Oct 15, 2019

Coyote Killings Inspire New Law, Allowing City To Take Action

(Story)

Oct 04, 2019

Preston Center Parking Garage Creates Parking Predicaments

(Story)