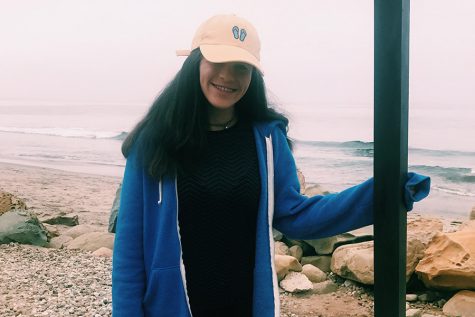 Current Grade Level:

9
What is your position on the Bagpipe:

Staffer
What is your go-to snack:

Cereal
What is your favorite tv show to binge watch:

Modern Family
What are you most excited to get out of Bagpipe this year:

I hope to get more writing experience and make new friends.
In what are you involved at HP:

Tennis
What is your dream job:

Travel Reporter
How would your friends describe you:

Funny, Outgoing, Sweet
What is your favorite song or style of music:

Pop
What is a fun fact about yourself that not everyone knows:

I ran into a pole and got a concussion.
Where is the coolest place you have visited:

Istanbul, Turkey
What is one skill at which you were better:

Drawing
What is your ideal pet:

Dog
What is your favorite class this year:

Latin
Where do you want to go to college:

Duke
What is your favorite news source:

CNN
What is the best piece of advice you have received so far:

Never stop doing your best even if someone doesn't give you credit.
If you could attend any major event, which would you choose:

Wimbledon Tennis
Sarah Rogers, Staffer
Sep 25, 2018

Turning off red light cameras

(Story)

Sep 11, 2018
May 25, 2018

Snail memory transplant

(Story)

Apr 23, 2018

Cuba's likely new president

(Story)

Apr 23, 2018

The truth about "Truth or Dare"

(Story)

Mar 26, 2018

The trial of the future of media

(Story)

Feb 20, 2018

Longtime Cowboys scout Jim Garrett, father of Jason, dies

(Story)

Feb 06, 2018

Government Proposal of 5G Network

(Story)

Jan 30, 2018

Group wants independence from rest of California

(Story)

Dec 14, 2017

Trump to Send Astronauts Back to the Moon

(Story)

Dec 05, 2017

How Net Neutrality Will Hurt Consumers

(Story)

Nov 21, 2017

Joe Biden 'Not Closing the Door' on 2020 Election

(Story)

Nov 07, 2017

Puerto Rico drops $300 Million Contract

(Story)

Oct 31, 2017

World Mayors Pledge Emissions-Free Cities

(Story)

Oct 24, 2017

Trump Blames Cuba for Sonic Attacks

(Story)

Oct 17, 2017

Columbus Day Name Change

(Story)

Oct 09, 2017

Amazon HQ2 Headquarters

(Story)

Oct 03, 2017
Oct 03, 2017

Healthy Eating Leads to Less Stress

(Story)