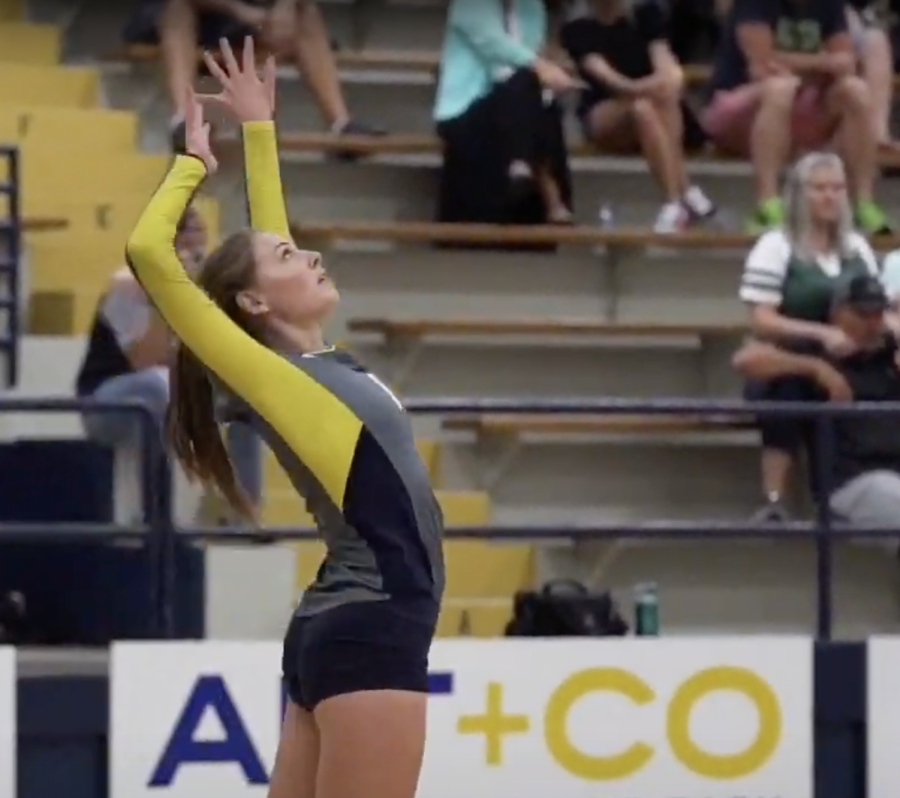 Photo by Katherine Harrell
The girls varsity volleyball team tops the podium as the No. 1 ranked team in District 5A-13, N0. 5 in the state and No.9 in the country, as of Sept. 16.
"It's definitely a really good feeling, being ranked that high, but I think that's just a number and a ranking that someone puts out there, so we still have to work hard to prove ourselves," the team's outside hitter junior Sydney Breon said. 
This accomplishment builds on a season featuring 24 total wins so far, including a seven-game win streak, and they only have five losses.
Early into the season, they accumulated enough wins to advance to the Volleypalooza tournament, which features the top 68 teams from California and Texas. 
After advancing to the Gold Bracket, w
here the top eight teams face off, the Lady Scots, representing Texas, went head to head with the Californian team Mater Dei, ending the tournament in second place.
"We have excellent leadership on this team," head coach Michael Dearman said. "If you don't have leadership to go along with talent, it is kind of like a rudderless ship. Without great leadership, in tight times, talent is not enough."
Predictions, including those from Dallas Morning News, believe the Lady Scots have a chance at snagging a state championship title this year, which they haven't participated in since 2008.
Fans and players alike take the recent victories in this season as hope for a state championship win.
"I really do think it's possible," sophomore Vivian Johnson, the team's defensive specialist and libero, said. "We have gone the furthest Highland Park has gone in years, or ever, and I think since we are capable of doing that. Playing 6A teams, we are capable of winning our 5A state."
Breon thinks the team has a shot at state-level victory as well.
"I definitely think we have potential this year, but like I said, we still have to work hard to get there, play one game at a time, and just stay in focus this whole entire time," she said.