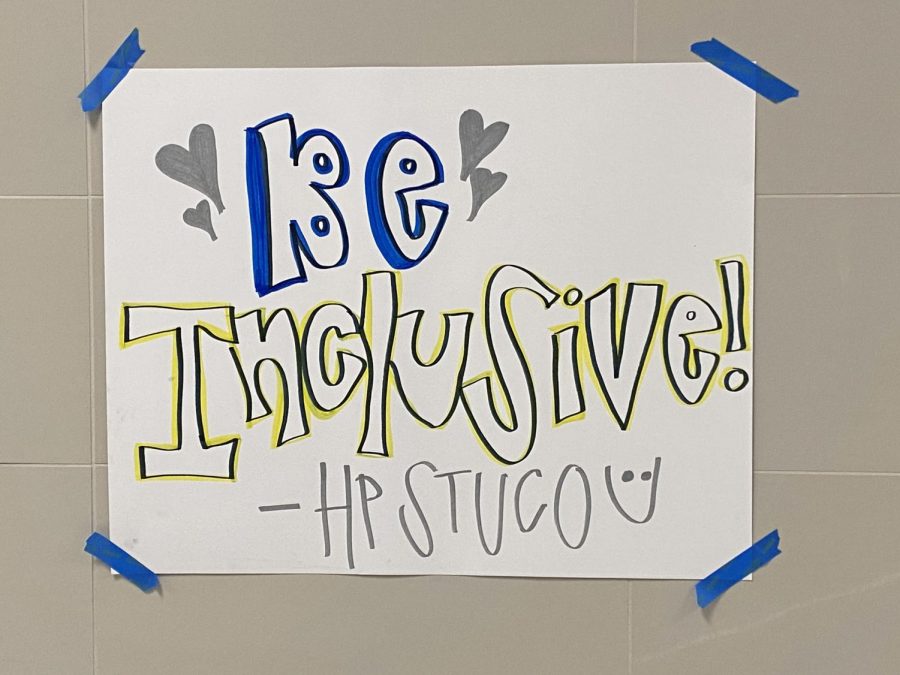 Photo by Zoie Carlile
Inclusive Schools Week begins this week throughout the district with celebrations and activities to honor inclusivity across all schools and students.
Inclusive Schools Week is a national week-long celebration held each December to bring awareness to schools that provide a supportive and quality education to all students. This includes students who are marginalized due to disability, gender, socio-economic status, cultural heritage and language preference.
The district's tradition of participating in the week stems from the goal of recognizing the inclusivity that is practiced campus-wide by students and staff alike.
The Special Education Parent Advisory Committee is helping to coordinate Inclusive Schools Week district-wide events. The committee is comprised of parent liaisons from each campus and other community members to develop policies and procedures that foster the appropriate environment to educate students receiving special education services.
This year, the Inclusive Schools Week's theme is 'The Time for Inclusion is Now." The activities being provided district-wide are focused on the three key themes of inclusion, empathy and accepting others.
Activities include discussing and reading books about diversity and understanding, adaptive physical education lessons, virtual field trips, inclusivity word cloud activities and character-strong lessons focusing on this month's trait of empathy. The activities are made in hopes of motivating students to include the three themes in their everyday lives.
The Student Council has overseen many of these activities and ideas, while also encouraging students and staff to participate.
Nina Kazi, the treasurer of the senior class has helped in promoting Inclusive Schools Week.
"Student Council has reached out to all our different friends to collect their stories and feature them in the student entrance," Kazi said.
The organization is also at the student entrance every morning, promoting the messages and themes to keep in mind during this week.
"The bigger picture of this week is that a more inclusive student body means a better student body," Kazi said.
Click here to find more information about the district's commitment to inclusion and respect.