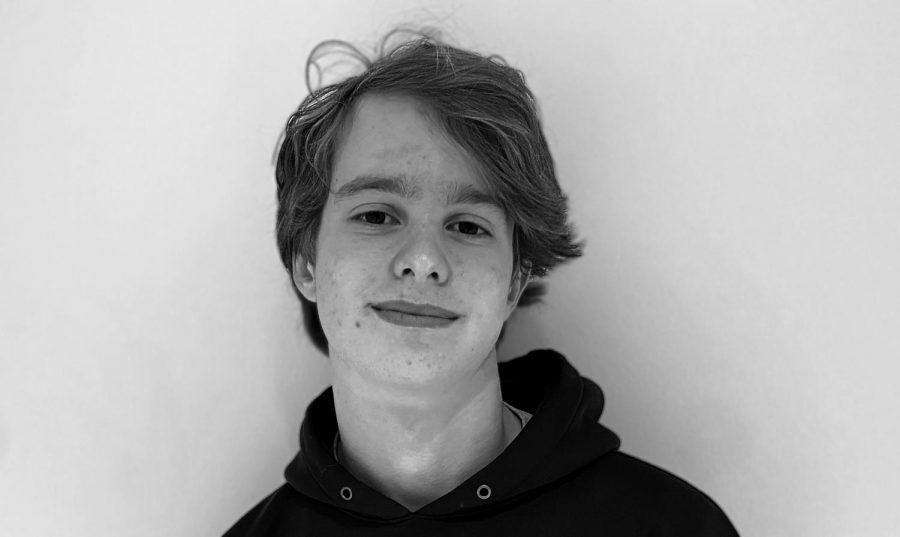 Junior Forges Friendships To Oppose Bullying
Takes inspiration from favorite artist
During his elementary and middle school school years, junior Owen Marye was bullied.
He got through it, in part, because of one of his favorite artists, Kid Cudi.
"He always says, 'Keep moving forward.'" Marye said. "I guess I kept moving forward through it all, and I know it's kind of cringey to say that, but that lyric really did help me."
His experience with bullying motivated him to spread the spirit of inclusivity.
"I think because of it, I didn't want anyone to go through it," Marye said.
Marye strives to provide unconditional love and friendship.
"I don't care who you are, I will love you," Marye said. "You can find a shoulder on me and have someone to talk to, and I'm going to be nice to you without any bias towards you."
Because of the disruptive effects of the coronavirus pandemic, Marye believes that inclusion is especially important this year. To him, inclusion means creating diverse groups of people that appreciate each other.
"That's including people and allowing people to get to know each other," Marye said. "It's important to feel comfortable."
He tries to help others cope with the culture in the school, which he considers cutthroat.
"A lot of people are accepting, but a lot are also full of hate," Marye said. "If you know where to put yourself, it can be a good place."
One way he fosters community is through leading the flag football and Wiffle Ball teams.
"I wanted to include newer kids and to give them an avenue to have people to meet and hang out with, and I feel like sports is a good way to do that," Marye said.
In that, Marye feels his endeavor has been a success.
"It's been fun," Marye said. "I've gotten to make a lot of friendships, and I've been introduced to people I'm not used to hanging out with, and we've hit it off and become fast friends because of it."
Along with his club leadership, Marye participates in the school's television production and broadcast program, HPTV, where he has an opportunity to discuss sports.
"That's what I like to do," Marye said.
Though he's had trouble finding his place before, Marye feels he now has a secure and supportive circle of friends.
"I have people who accept me for who I am and what I stand for, and they respect my genuineness," Marye said. "It feels really good to have that." 
His advice to bullying victims is to hold onto hope and persevere.
"There's still light at the end of the tunnel," he said. "I don't think you should focus on being bullied, but you should focus on your future and how this right now can make you stronger."