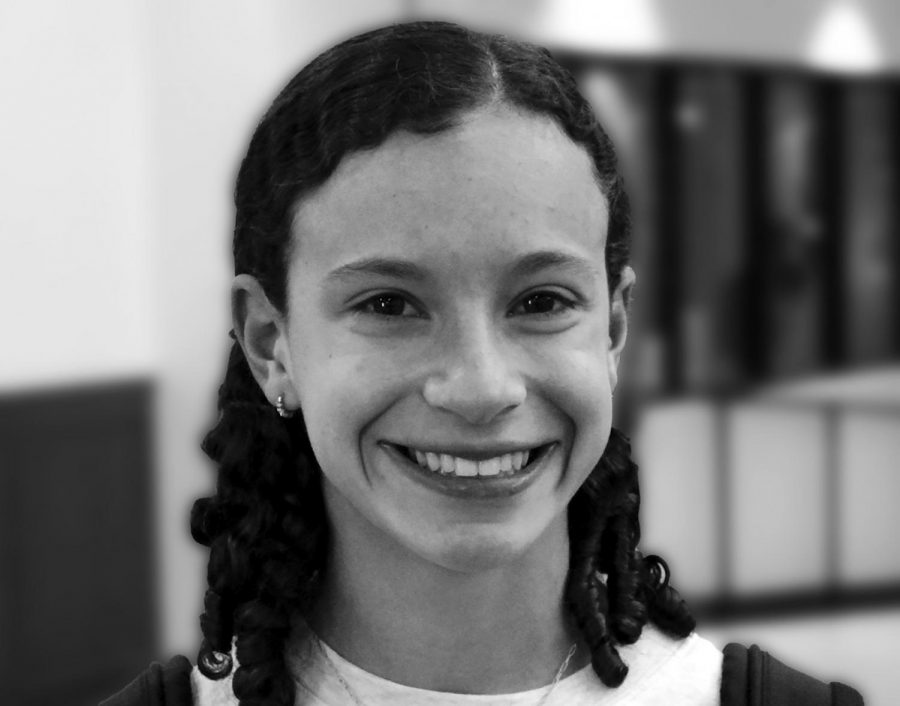 Photo by Will Gaffey
Initially, junior Alexis Scott joined a slew of clubs to follow her friends.
She is the president of the Amigos club, and she is a member of best buddies, the sunshine project, HPHS daily legacy, soles for souls, caring hearts and change-one-life clubs. 
Her motivation, however, quickly shifted as she discovered a new passion for helping others. Scott is most involved in the Amigos club. It promotes the Spanish language and the inclusion of Spanish-speaking people. 
Recently, club members read to Bradfield elementary students in Spanish.
"We've also made fortune tellers for a math night at one of the [Dallas] elementary schools where people mostly speak Spanish," Scott said.
The high school shouldn't be the limit to students' inclusivity in Scott's view. She hopes they practice inclusivity all throughout Dallas. This is one of her core principles and a driving factor behind her joining caring hearts and change-one-life.
"Caring hearts started out as playing board games with elderly people at nursing homes, but it's moved to making cards or doing little things to help people out, like going to the Voice of Hope and volunteering," Scott said.
Change-one-life also volunteers at Voice of Hope and did a project where club members tutored children in STEM subjects.
Scott participates in community service whenever she gets the chance, though she wishes more students would volunteer of their own volition instead of doing it for the sole function of filling out their service hours.
"I love volunteering and helping others, but I feel like some people suppress that feeling of gratitude that they get from helping others," Scott said. "I think that volunteering is a good way to bring that emotion out of people and to make them realize how good making a difference can feel."
One easy way that Scott thinks she and others around her should participate in inclusion is by saying "hi" to students they might not usually talk to in the hallways.
"I'm in psych, and we learned about how if you just smile at someone in the hallways, even if they don't smile back to you, it lights up a pathway in their brain," Scott said. 
Another way Scott engages with other students is on the track team.
"I meet a lot of people through track," Scott said. "[I] sometimes even meet kids who are in the grade above [me] who [I] just wouldn't know otherwise. It is just a really great way to meet new people."
In Scott's opinion, small gestures of care make a larger impact than more grand demonstrations.
"The larger things, they just happen once," Scott said. "I think it's very helpful for that one period of time and then maybe the week after, but then after that, it kind of fades out. Always saying 'hi' to somebody, that constantly stays, even though that's such a little thing."