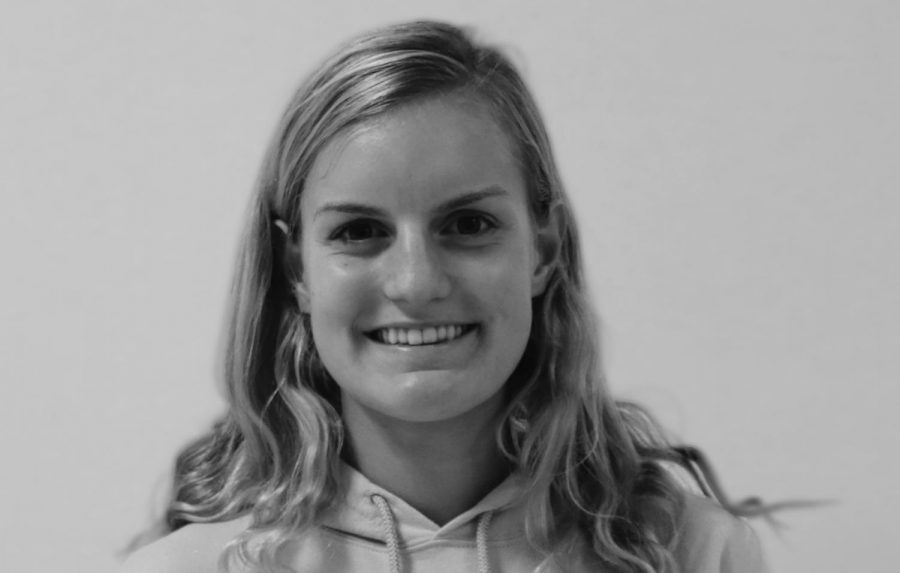 One Caring Heart Inspires Others, Helps All Ages
Caring hearts club entertains seniors, mentors children
In what seems like such a short period of time, 18 turns to 36, 36 to 72, until you are living in a retirement home like Treemont, where senior Katherine Massey volunteers.
 Life in retirement homes is often boring and listless for residents who are single, have no nearby family to visit them and may not have any family to call. This leads to a lonely existence for these senior citizens. This is where charity organizations such as Massey's caring hearts club help. 
Massey enjoys getting involved in her community and giving back to it, which is why she founded the caring hearts club during her sophomore year.
"I think over time, I've found different ways to be involved in the school through student council, cheer, track and my own club," she said.
The caring hearts club played bingo and cards with the retirement home residents when Massey initially formed the club.However, the coronavirus necessitated a shift to a different demographic.
"We transitioned more to younger generations. Because of COVID, it's easier to contact them and be able to go there," she said.
The club now also volunteers for after-school programs, helping kids with their homework and giving them something fun to do after school and on weekends. 
"We do work at Voice of Hope ministries, which is an after-school day care facility," Massey said. "We help out, whether that's packaging food for the community in West Dallas or being there for the kids after school."
However, it's not only the children and the elderly who get fulfillment out of the club's volunteering efforts. Massey says she gets enjoyment out of working with everyone and hearing about their lives. Many of the residents of these places have interesting stories to tell. One is a 75-year-old lady she bonded with in particular.
"Every two weeks, we would go and play bingo with them, and I just kind of had this special connection with her," Massey said. "She started making art for me and handing it to me, so that was a cool connection with her."
Massey also enjoys hearing from the residents to learn about perspectives and circumstances that are different from her own. 
"I want to encourage as many people as I can to get involved in extracurricular things," Massey said. "I think it's the most impactful [thing] for your own character, and you're giving back to the people."