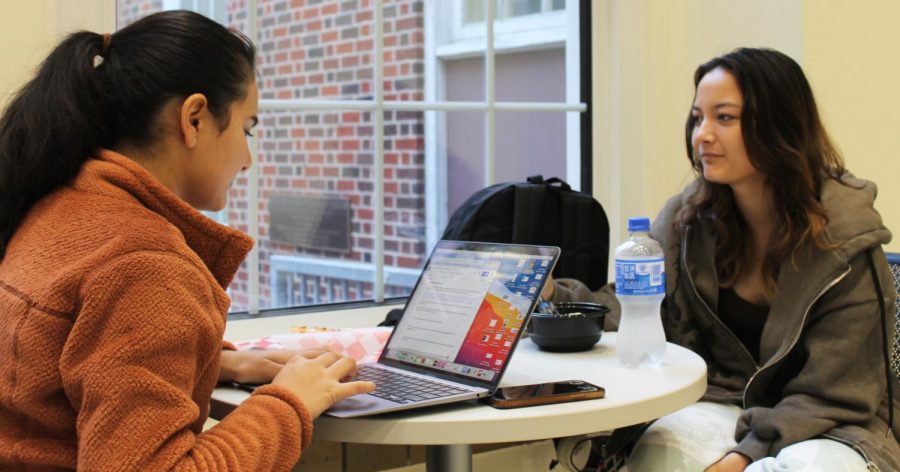 Photo by Olivia Howse
A freezing cold choir classroom, a constantly chilly English classroom and a yoga room that reaches 80 degrees are all things students and teachers have experienced in recent months.
"My choir classroom is always very cold," freshman Claire Vaughn said. "Literally any classroom, honestly."
The whole building is having trouble with regulating the temperature in the school. The main issue is the thermostats aren't connecting with the major air conditioning system which results in the thermostats not being able to work. The thermostats aren't able to effectively regulate the temperature because the new systems from the new areas of the school are trying to connect with the old system, according to assistant principal Troy Gray. 
While some classrooms will be stuck at 60 degrees without a working thermostat, others don't have a thermostat at all. 
"I don't have my own thermostat," English teacher Rachel Pullen said. "When they removed the hallway to my room, they removed the thermostat. I don't have any control."
Sophomore Ivanna Trevino brings hand warmers to school every day because her English classroom in SC204 is perpetually cold, with the thermostat reading as low as 57 degrees on some days.
"The cold is a big distraction that makes it harder to focus because you're shivering," she said.
However, this week her classroom finally has the heat running.
"Now, I can actually focus in class better," she said. "It's not that bad, but I still bring a sweater just in case. Her classroom is the only one that's been freezing."
Gray, who is in charge of construction, has been meeting with contractors to fix these problems. 
Every other Wednesday, Gray meets with the construction workers to talk about what needs to be done. There are still some little issues that need to be fixed, such as adding thermostats to classrooms that are missing them. 
"This is the part people don't see," Gray said. "Behind the scenes we have a ton of people who are doing the things they are supposed to do. A lot of this stuff can't be fixed when kids are in the classroom, so we have people here early in the morning and late at night working trying to make sure they get everything up and running and rescheduled and fixed and moving on."
The school was built in 1937, around 84 years ago, so the school is trying to connect heat and AC from the building, connecting old technology to new technology. 
Currently, the school is trying to merge the different systems together into one computer that can control the whole building's heat and air conditioning. 
"It's not all controlled by one system," Gray said. "Ultimately what we want is one system but we are just not there yet."