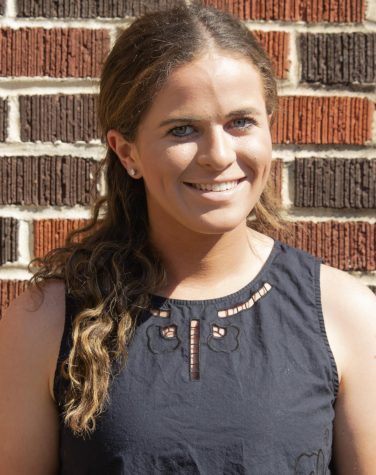 How many years have you been in newspaper?
This is my third year as part of the Bagpipe staff.
What is your dream job?
Race car driver
What is your favorite television show?
Gilmore Girls
What are you involved with in Highland Park?
President of Environmental Awareness Club, HP Girls Golf, Young Life, etc.
Sarah Rogers, Staff Editor
Apr 20, 2019

Introducing the 2019 Dallas mayoral candidates

(Story)

Jan 22, 2019

AT&T helps homeless

(Story)

Sep 25, 2018

Turning off red light cameras

(Story)

Sep 11, 2018
May 25, 2018

Snail memory transplant

(Story)

Apr 23, 2018

Cuba's likely new president

(Story)

Apr 23, 2018

The truth about "Truth or Dare"

(Story)

Mar 26, 2018

The trial of the future of media

(Story)

Feb 20, 2018

Longtime Cowboys scout Jim Garrett, father of Jason, dies

(Story)

Feb 06, 2018

Government Proposal of 5G Network

(Story)

Jan 30, 2018

Group wants independence from rest of California

(Story)

Dec 14, 2017

Trump to Send Astronauts Back to the Moon

(Story)

Dec 05, 2017

How Net Neutrality Will Hurt Consumers

(Story)

Nov 21, 2017

Joe Biden 'Not Closing the Door' on 2020 Election

(Story)

Nov 07, 2017

Puerto Rico drops $300 Million Contract

(Story)

Oct 31, 2017

World Mayors Pledge Emissions-Free Cities

(Story)

Oct 24, 2017

Trump Blames Cuba for Sonic Attacks

(Story)

Oct 17, 2017

Columbus Day Name Change

(Story)

Oct 09, 2017

Amazon HQ2 Headquarters

(Story)

Oct 03, 2017
Oct 03, 2017

Healthy Eating Leads to Less Stress

(Story)