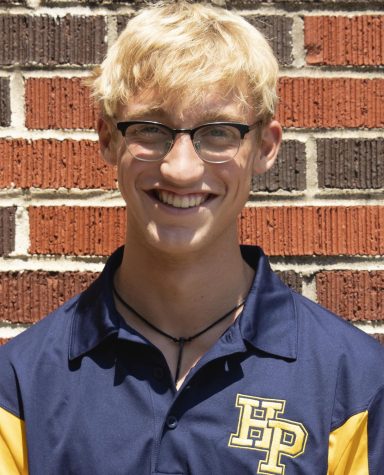 How many years have you been in newspaper?
I've worked on the Bagpipe staff for four years.
What are you involved with at the school?
Besides the Bagpipe, I spend most of my time as an officer of the Highlander Band Color Guard and Winter Guard.
How would your friends describe you?
Passionate, funny, maybe a little crazy
What's your favorite Ice cream flavor?
Dark Chocolate with Chocolate chips
Sam Brown, Editor-in-Chief
Dec 03, 2019

District Celebrates Diverse Learners For Inclusive Schools Week

(Media)

Sep 03, 2019

Construction Crushes Pep Rally Attendance

(Story)

Mar 06, 2019
Sep 27, 2018

"Bloom" album review

(Story)

May 23, 2018

Snapchat's profitability

(Story)

Apr 23, 2018

The new National Security Advisor

(Story)

Apr 18, 2018

Exercise your body, increase your grades

(Story)

Apr 16, 2018

Oklahoma protests

(Story)

Apr 10, 2018

Russian nerve gas

(Story)

Jan 23, 2018
Dec 14, 2017

Tuberculosis in Texas

(Story)

Dec 12, 2017
Dec 06, 2017

Crisis on the Border of Myanmar and Bangladesh

(Story)