Serve or Be Served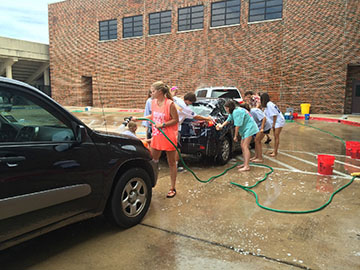 Kathryn Mootz, Highlander Staff
October 3, 2015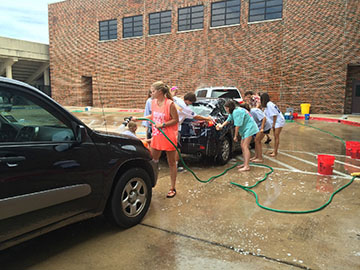 CSC drives HPHS community service. The Club offers opportunities to serve across the community and beyond, propels students to get involved in service, holds monthly meetings, and plans unique service project events. CSC officers and faculty sponsors, Mrs. Brennan and Mr. Sanders, dedicate countless hours to serve in this capacity.
You may be wondering how does this pertain to me? Every HPHS student is required to earn fifty hours of community service before graduation. CSC works with students in each grade to complete the service requirement and continue their passion for volunteering. Community Service Council not only opens doors to service opportunities, the Council verifies and manages the number of hours you earn. This helps to keep students on track to complete the graduation requirement, while encouraging students to make a difference.
"It wasn't really hard for me to get the 50 hours. I volunteered over the summer and got tons of hours which made it less stressful during the school year," senior Jane Farris said.
CSC's Annual Fall Car Wash, benefitting Texas Scottish Rite Hospital is Saturday, October 3rd from 10:00am to 12:00pm, in the Teacher's Parking Lot on Douglas. This is a unique opportunity to volunteer with your peers, get your car 'professionally' cleaned by fellow classmates, and help support a great cause.
Furthermore, CSC's fall MADD, Make a Difference Day, is in the works. This year it will be hosted at Voice of Hope where students will have the opportunity to help enhance classrooms, work with children and clean the facility.  MADD will take place on Saturday, November 14th.  This event will encourage the service of others and making an impact in their community. CSC' s main goal is to connect students with organizations who need support, and to inspire students to use their talents to serve the community while building friendships.
"I have gotten involved through school clubs like ASTRA and CASA and volunteered with my mom through NCL. I like to serve because it not only leaves a lasting impact on me but also leaves a lasting impact on the community," senior Kathryn Wilk said.