Review: "Tiger King: Murder, Mayhem and Madness" Rules The Screen
big cats docuseries takes over shut-in streaming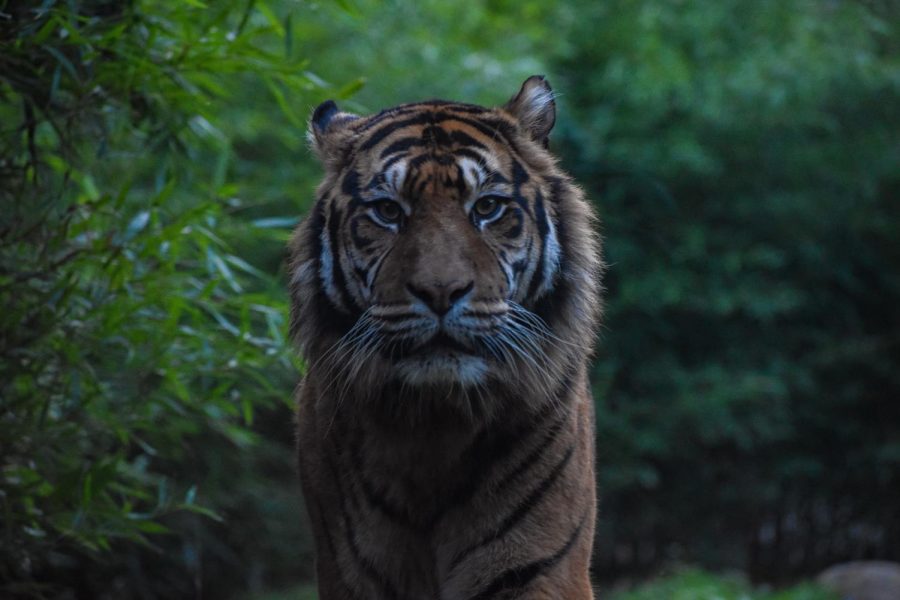 In the midst of the coronavirus chaos, the new Netflix documentary series "Tiger King: Murder, Mayhem and Madness" provides an edge-of-your-seat experience that has taken the quarantined nation by storm.
"Tiger King: Murder, Mayhem and Madness" is a mix of a true-crime documentary, animal activism PSA and reality TV show. The eccentric personalities of each individual featured on the docuseries make it just that much more enjoyable to watch.
The infamous Joe Maldonado-Passage, better known as Joe Exotic, is the main focus of the docuseries. He ran a roadside zoo, the Greater Wynnewood Exotic Animal Park, also called the G.W. Zoo, in Oklahoma. The best way to describe Joe Exotic is from his own self-description in one of the episodes, a "redneck, gun-toating, mullet-sporting, tiger-tackling gay polygamist."
Throughout the series Exotic and his biggest nemesis, Carole Baskin were constantly at war. Baskin fought against the captivation of big cats, while Exotic fought to keep his cats.
In the beginning, Baskin came off as if she is the savior of all big cats in America. But it is quickly uncovered that her intentions might not be so pure. It is rumored that she murdered and fed her husband, Don Lewis, to her tigers in 1997. The case is still unsolved.
Even though most of these events did not happen recently, the directors did a wonderful job of including every last detail of the story. For example, they went into great detail about Exotic's relationship with his husbands, John Finlay, Travis Maldonado and Dillion Passage.
The directors did not only explain their relationship but also explained how it shaped Exotic as a person and how it affected G.W. Zoo.
It seems like every 15 minutes there is a new plot twist, and the directors make it very easy for you to follow the extremely complicated storyline.
"Tiger King: Murder, Mayhem and Madness" took over five years to film. The directors Rebecca Chaiklin and Eric Goode had to untangle the mysterious web of the big cat community in America, and somehow found the "Tiger King," Joe Exotic.
The way the docuseries was laid out created not only suspense but an emotional connection with the cast. You see all sides of each person featured, the side they present to the media and the side they thought no one else would ever see. You quickly develop your own opinions about each cast member.
When shows don't have someone you can hate, they can be difficult to sit through. In "Tiger King: Murder, Mayhem and Madness" almost everyone is hateable, but Baskin tops them all. She seems all nice and innocent, but after a few episodes, it is clear that she is hiding something and does not have the right intentions.
Exotic isn't all rainbows and sunshine either. While he creates some comic relief throughout the show, he is also a narcissist and only cares about himself and money. As the series progressed, you could see Exotic cared less about the animals and more about the profit.
When the final episode ended, my jaw dropped at the amount of betrayal, foul play and hypocrisy that escalated at the closing of the show.
The employees of the G.W. Zoo worked all day every day, and they barely had vacation weeks. All of the hard work and effort they put into that zoo was cut short because, in the end, the law caught the one and only "Tiger King."
"Tiger King: Murder, Mayhem and Madness" reaches a pedestal of docuseries with its phenomenal storytelling and mind-boggling plot.
About the Writer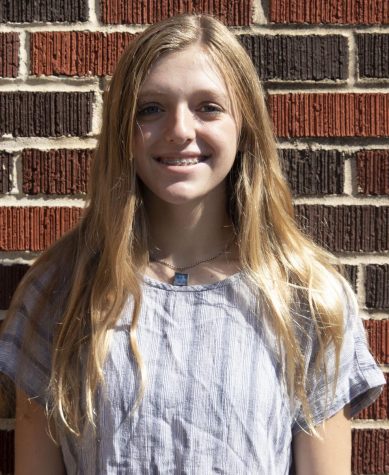 Sarah Small, Reporter
How many years have you been in newspaper?
This is my first year in newspaper.
What's your favorite ice cream flavor?
Ben and Jerry's Phish food
How would your friends describe you?
Sporadically social and empathetic
What is your dream job?
Forensic psychiatrist