Smartphones Replace Traditional Cameras
art of photography changes as technology improves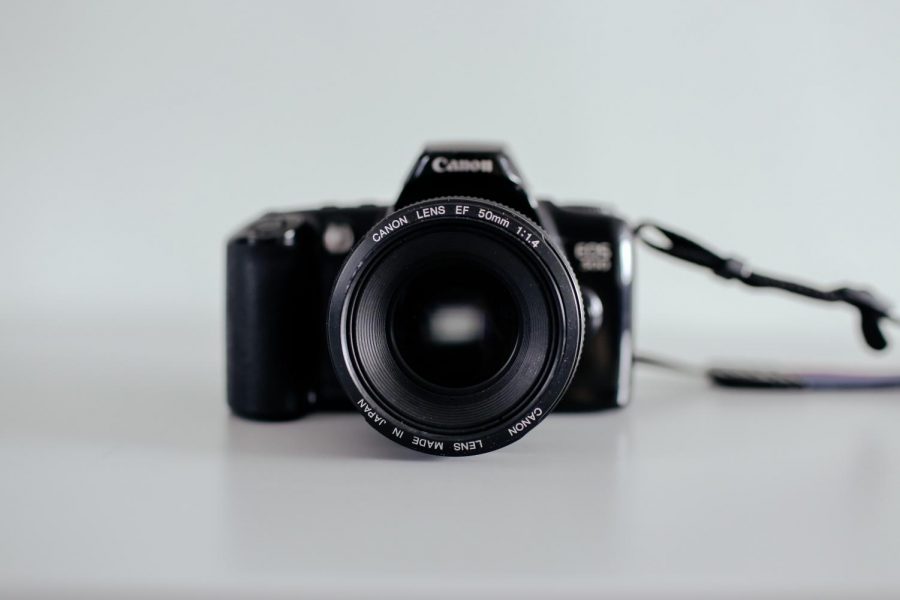 Photography has played an influential role in capturing important moments since its invention, but with modernized phone cameras and the revival of film cameras, photography seeps into everyday lives even more.
Cameras were first sold in 1888, but they were expensive and inconvenient to use, so they weren't common. In the early 1900s, photography became more popular. Cameras were evolving and becoming easier to use, especially with smaller film cameras and then later digital cameras. 
However, photography was forever changed when people didn't need a big camera with them to take a picture. All they needed was a phone. In May of 1999, Kyocera, a Japanese company, released a phone with a camera in the corner.
"Traditional cameras are great, but with a camera in your pocket, you get the instant gratification of seeing your photo and being able to put it wherever you want," photography student Caroline Neblett said.
With the ability to capture any moment as long as you have a phone, the world's perspective is expanded. For example, news outlets can get footage from people directly on sight, instead of having to send a camera crew out and potentially risk missing the event. 
Anyone can be a photographer or videographer. According to Brandwatch, a site that keeps tabs on popular websites, 400 hours of video are uploaded to Youtube every minute and 70 percent of those hours come from mobile devices.
One of Apple's recent advertising campaigns was "Shot on iPhone," where they sent 16 artists around the world to take pictures and videos with only their phones. While not everyone is a professional iPhone photographer, the point of the advertisement is to show that amazing pictures can be taken on the little device in your pocket.
While the school's photography class mainly uses traditional cameras, they are not restricted in their methods of taking a photo.
"We mostly focus on using DSLR cameras, but we've had a couple of projects where I saw something I wanted to photograph and all I had was my phone," photography student Alexandra Jack said.
However, not everyone relies on phones to capture their lives. Even though film photography feels like something from "the olden days," many photographers still find it to be their preferred medium and the trend recently became more popular.
Students in the photography class studied black and white photography and worked to transfer those skills to film photography.
"I see it as breaking photography down to its most basic elements of art," Margie Raper, the Yearbook advisor and photography teacher, said. "It's incredible seeing students go from 'Oh this would be a great filter for my Instagram,' to 'Wow, this is art. This is a way for me to show the world how I see it.'"
Raper teaches her students different elements of photography and the proper ways to execute them. She even brought them to a darkroom to properly conduct their film photography. Before spring break, photography students spent a few weeks on their projects because developing film is a delicate process. 
"The darkroom is really interesting because if everything isn't perfect, your photo will be trash," Neblett said. "It's more unique and I think that just makes it much more special."
The art of photography will evolve in new ways as technology continues to improve and photographers continue to explore new possibilities.
About the Writer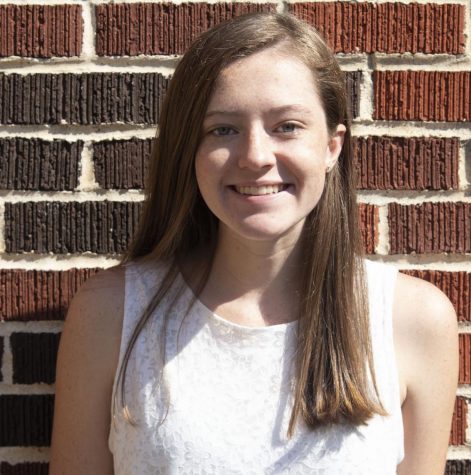 Ava Craycroft, Reporter
How many years have you been in newspaper?
This will be my second year on staff.
What is your dream job?
Free lance videographer
What is your favorite music genre?
Acoustic stuff
What activities are you involved in?
I row for Dallas United Crew and am in Crew Club at the school.