Construction Destroys School Staple
renovations force temporary destruction of student entrance arches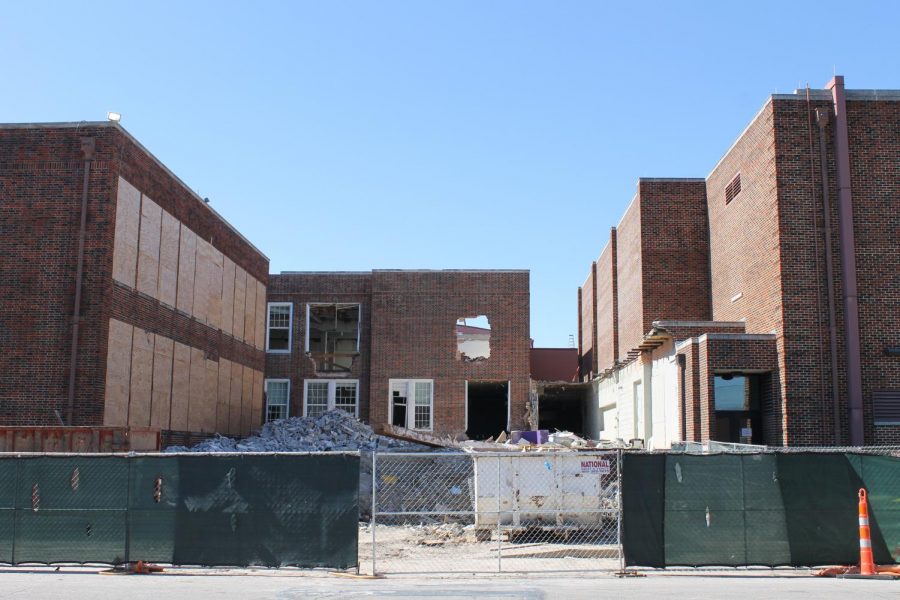 A staple of the school, the student entrance arches, was recently torn down to make space for new construction projects and expansion.
Many students, especially upperclassmen, saw the arches as an iconic part of the school because they stood tall for 95 years.
"Being here for four years, the arches have been a staple of Highland Park, but I understand that the expansion needs to happen," senior Lily Derr said. 
The removal of the arches is just one part in the school's major renovation process, which was divided into three phases. The first phase was the northwest addition, and the second phase was the new counseling wing, both of which are complete. The final phase is the restructuring of the student entrance, which required the old arches to be demolished.
"At first it was kind of weird because the entrance was much smaller," junior Bela Pathak said. "Now, I don't feel too bad about the arches coming down."
However, the arches are not gone for good.
"The arches will come back," Assistant Principal Troy Gray said. "I think they are going to have three arches now instead of two. They are going to rebuild the arches as part of the new entrance for students."
On top of his normal administrative duties, Gray has been tasked with overseeing all of the recent construction.
"I'm ready for it to be finished because I want to see what [the school] looks like when it's all complete," he said. "Quite honestly, it's hard during the school year because you have so many other things that you have to do that are on your plate."
Along with the rebuilt student entrance, the administration planned other additions to that wing of the original building. These additions include open areas where students can study or do group work, new science classrooms and possibly a lecture hall.
"I can't wait to see the finished product because I know it's going to be worth it and wonderful," Gray said.
The student entrance is the portion of the school undergoing the most construction at the moment. After its completion, the construction will focus on the removal of the natatorium. Construction will be ongoing for this school year, along with the 2020-2021 year.
About the Writer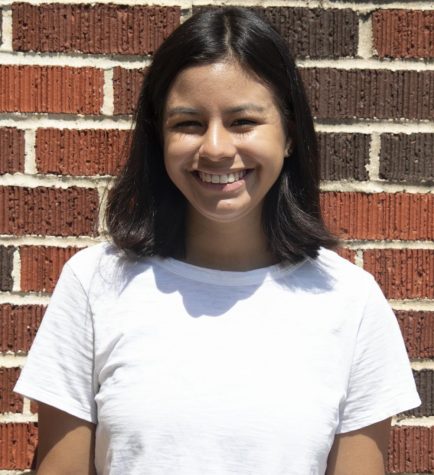 Lucy Gomez, Staff Editor
What is your dream job?
Her dream job is to be a journalist
What is. her go-to dad joke?
Her favorite dad joke is "What do you call an alligator in a vest? An investigator!"
What is her main source of information?
Her go-to news sources are the New York Times and the Dallas Morning News