Night of percussion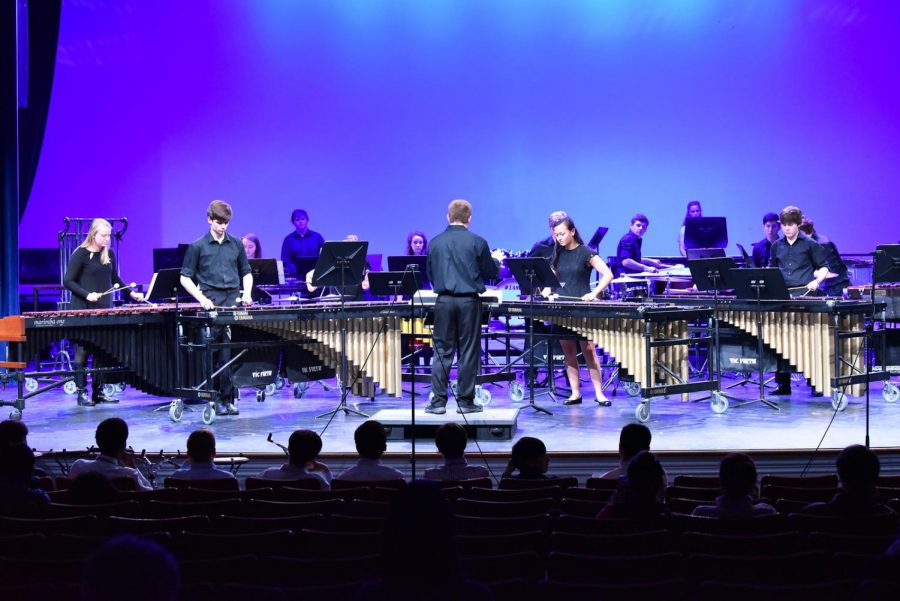 Since returning from winter break, the Highlander Band percussion section has been preparing a number of pieces played by different ensembles. These pieces, along with five solo performances, were featured at the Night of Percussion on March 4.
These percussionists had not only been practicing their pieces in class, but had been coming in early or staying after school every day to work on them. Director James LaBrecque also put in long hours with the percussionists in order to ensure a successful concert. LaBrecque gave the opening and closing remarks at the concert and made sure to thank the students for their hard work and dedication.
The concert featured all different levels of percussionists — from sixth-graders to All-State high-schoolers. The sixth-graders played a piece on their drum pads to a recording of techno music. Along with the MIS students, both the HPMS Symphonic and Honor bands were featured as well.
This year's Night of Percussion was different from previous years in that it included fewer pieces that were more difficult. One of the most difficult pieces was entitled "Kyoto" and featured five of the top percussionists in the Wind Symphony. These students started rehearsing "Kyoto" in December.
"[Kyoto] is a piece where you have to line it up perfectly and play really hard stuff at the same time," sophomore Sophie Robertson said.
The four high-school soloists earned the right to play at the concert after earning an "Outstanding Performance" ranking at the Solo and Ensemble Competition. These soloists included sophomore Tyler Sharpe, juniors Zack Shawver and Nick Chang, and senior Reed Smoot. Additionally, HPMS Symphonic Band member Rowan Ryan earned an OP rating and played his solo at the concert.
The concert also featured two duets — one with seniors Reed Smoot and Taylor Loewe, and the other with juniors Zack Shawver and Mitchell Jackson. Smoot and Loewe played a lyrical piece entitled "Come, Thou Fount of Every Blessing." Shawver and Jackson played "As One," which featured a marimba, the bongos, congas, splash cymbals, a kick drum and more.
"'As One' was my favorite piece because it was really hard and carried a sense of accomplishment," said Jackson.
The end of the concert featured "Don't You Worry 'Bout A Thing," a tune by Stevie Wonder. All of the high school percussionists wore their matching HPDL sunglasses and danced along to the song. They were even joined by LaBrecque on the drumset.
"It wasn't a hard piece so we were all able to groove and have fun," Robertson said. "It was the seniors' last piece so it was also sad."
Now that they have completed Night of Percussion, the percussionists will focus on concert music with the band and receive new solos to work on. In a few months, they will start preparing for drumline auditions as well. The work cut out for these percussionists never stops, but they continue to impress those who watch them.
About the Writer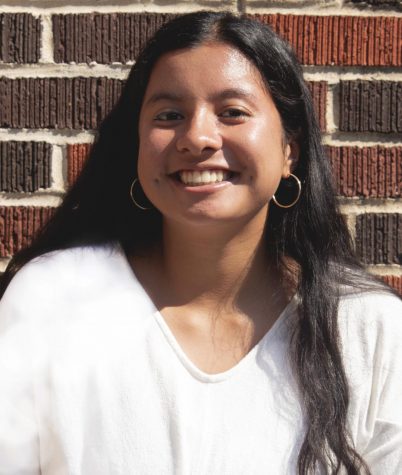 Sophie Jejurikar, Editor-in-Chief
How many years have you been in newspaper?
This is my fourth year on the Bagpipe staff.
What are you involved with at the school?
Band, Youth and Government Club, Out of this Bubble Club, etc.
How would your friends describe you?
Determined, compassionate and grounded
What is your favorite ice cream flavor?
Mint chocolate chip or cookies and cream