Robotics at HP
Robotics have taken the world by storm, fascinating people since the early 1900s. Since that time, scientists have made leaps and bounds forward in this field, moving from automatons to a robot called Sophia, who is now a citizen of Saudi Arabia. But people don't have to be world-renowned engineers to get a chance to experience the world of robotics. For example, HP's robotics team learns about the field every week.
There are two robotics honors classes, although only the second year requires that students participate in outside competitions. Each class counts towards a technology credit and are honors classes.
In competitions, students are organized into smaller teams, usually four or so. With one team leader, or captain, students design, build and program their robots to compete. From there, some robots will advance through competitions to a national level.
"My teammates are great," junior Michael Emerson said. "We all have our strengths in different areas such as coding or building, but that doesn't stop us from helping each other with whatever needs to get done"
VEX Robotics is the company that organizes the competitions the teams compete in. At the end of each school year, they announce the challenge for the coming year and students then compete against other teams from different schools. The matches are two vs. two, so teams are paired with another team from other schools.
The challenges and matches change each year. This year for 2018-2019, the challenge takes place in a 4 ft x 8 ft field. Around the field there are small objects called hubs. There are also two zones where hubs must be placed in order to score points. By stacking the hubs, students earn more points. There is also a chance to earn points by being in a certain position when the time runs out.
"Competitions are generally intense affairs," Emerson said. "We had our first one [on Jan 12]… We arrive at HP at 6:15 am and caravan to the competition. At the competition, you have to get your robot inspected to make sure everything fits within the size and other requirements. They then post the order of qualifying matches."
Most days in class or working with the teams, students make adjustments to their robots, either refining the design or programs that they work on for the year.
"There was one time where we got together at the captain's house and made some major changes to the robot. We ended up working until 2 am to be ready for the next day" Emerson said.
The robotics teacher and sponsor, Tim Thomas, teaches both levels of robotics. Thomas has earned a Bachelor's and a Master's from Texas Tech.
"Mr. Thomas, we call him Mr. T, is great. He devotes lots of time to us and trying to help us succeed," Emerson said.
The team believes that every year they continue, their members get better; this year they hope to exceed expectations.
About the Writer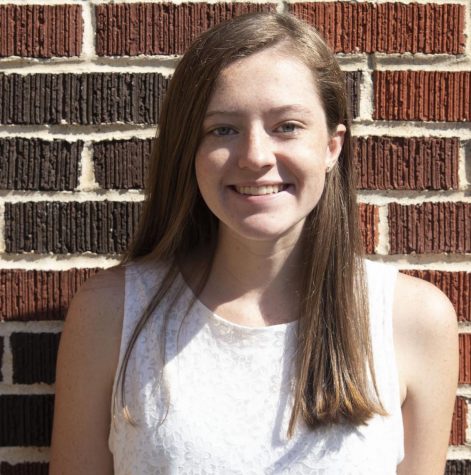 Ava Craycroft, Reporter
How many years have you been in newspaper?
This will be my second year on staff.
What is your dream job?
Free lance videographer
What is your favorite music genre?
Acoustic stuff
What activities are you involved in?
I row for Dallas United Crew and am in Crew Club at the school.