Lady Scots JV Allen
Lady Scots Navy Soccer Plays Allen High School
On Friday, Jan. 18 the Lady Scots Soccer JV Navy team played against the Allen High School team. The soccer game took place at the Highlander Stadium at 5:45 p.m. The Gold JV team played a game against Allen High School at 4:15 p.m.
Despite the best efforts of the Lady Scots, victory was not secured. Exiting the first half of play, the scoreboard was still zero to zero as both teams refused to give up ground. After a fierce struggle in the second half the game, the final score still remained at zero to zero, resulting in a draw between the two high school teams. This concluded the Lady Scots Navy's seventh game of this soccer season. The next three games on this JV Navy soccer season's schedule for the Lady Scots Navy team are Jan. 22 against JJ Pearce, the Jan. 25 matches against Rockwall Heath High School, and the Jan. 29 game against Newman Smith High School which will be taking place at the J. L. Long Middle School.
The Lady Scots JV Gold team, who played before the navy team, had more luck. After a hard fought match the Gold team won with a score of one to zero victory.
"The Gold game went well I would say." Coach Aaron Scott said. "… I am very happy with the way we distributed, got through the game and attacked."
While the crowd at the Lady Scots Navy game was not particularly large, being composed mostly of players' parents, viewers of the Navy team's game were rather energetic and supportive. After the 5:45 game ended the JV team and their fans cleared out as the Lady Scots Varsity team came on the field to play a match against Allen, which started at around 7:30.
Soccer fans should consider going to this season's Lady Scots matches, as they play well both offensively and defensively. Also, it is a great way to show school spirit this season. This may be another year for the soccer team to go to state.
About the Writer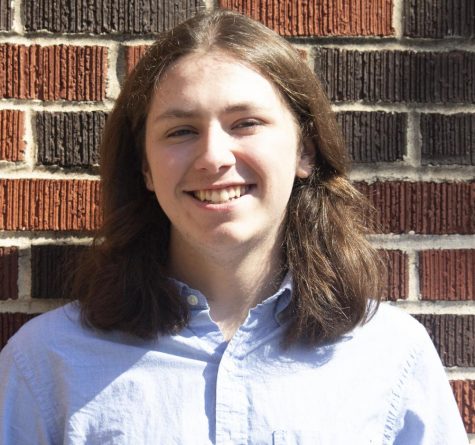 Hayden Chandler, Reporter
How many years have you been in newspaper?
This is my third year on the Bagpipe staff and I was on the middle school staff for a year.
What do you do in your free time / what are your hobbies?
I enjoy reading and walking.
What is your favorite music genre?
Classic Rock
What is your favorite ice cream flavor?
Mint chocolate Chip