Amazon's CEO at risk of losing half of all assets
Hang on for a minute...we're trying to find some more stories you might like.
The richest person in the world, Amazon CEO Jeff Bezos, is getting divorced from his wife Mackenzie Bezos after 25 years of marriage. They have four adopted Chinese children, three sons and a daughter, with ages ranging from 13 to 18 years old.
Since Jeff is the world's richest person, being worth about $137 billion, and the Bezos don't have a prenuptial agreement, this means this settlement could potentially be the biggest ever. For some insight on the reasons of divorce, USA Today acquired information about text messages supposedly shared between Jeff and former Fox L.A. TV anchor Lauren Sanchez. Sanchez is also getting a divorce and ending her 13-year marriage with Hollywood agent Patrick Whitesell; Sanchez and Jeff are planning on moving in together after their divorces are finalized.
Jeff Bezos is the largest shareholder in Amazon, owing 16.3 percent. He also founded space company Blue Origin and has acquired the Washington Post. Amazon's headquarters and the Bezos' home are both in the state of Washington State, which means if the couple files for divorce there, all assets and debts accrued during their marriage will be considered owned by both husband and wife. The law dictates that these assets be equitably divided unless a prenuptial agreement states otherwise, and they do not have a prenup.
Most other CEO's could avoid their shares being halved by leaving other assets to their spouses, such as real estate and other property.
"All the wealth is going to be tied up in Amazon," Jordan Neyland, an assistant professor of law at George Mason University, said. "In this case, I don't know, of course, what to think of something of this magnitude, but I imagine his spouse is going to get some amount of stock in Amazon. So this is going to change the ownership in Amazon." This information was found on CNBC.
Events similar to this divorce have happened before to other very wealthy people who have made similar mistakes, such as Jake Welch, who now pays $1.2 million a year on perks like country club memberships and wait staff at four homes to his ex-wife, or such Intel CEO Brian Krzanich, who resigned over a publicized affair with an employee.
Even with the richest person in the world now about to go into a war his every asset, it's easy to forget how much this might affect Amazon and how the company runs.
About the Writer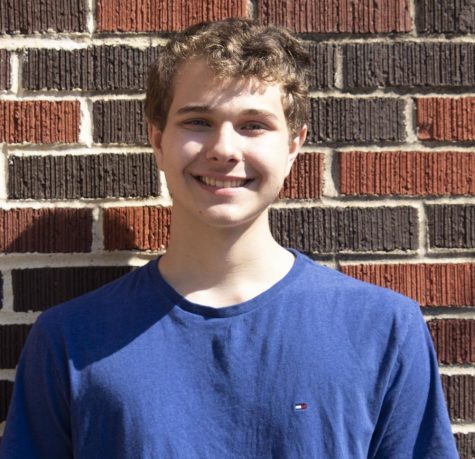 Nicholas Drexler, Staff Editor
How many years have you been in newspaper?
This is my third year as part of the Bagpipe staff.
What is your favorite music genre?
Alternative rap
What do you do in your free time?
Play basketball and hang out with friends
What is your favorite television show?
Breaking Bad