Boys baseball pre-season
Hang on for a minute...we're trying to find some more stories you might like.
Baseball season is fast approaching as spring draws near, and it looks to be as promising as years prior, if not more so. There are currently 12 seniors on the varsity team, and for a school that regularly makes it far into playoffs, there is no doubt that the Scots will be competitive in the coming season.
Despite how it may appear, baseball is a heavily mental sport, and not just a throwaway sport for non athletic students.
"It's about how you control yourself and how good of a teammate you are," varsity captain and center fielder Parker Seale said. "I think we have a really good mental game this year." At first it may seem confusing to think of a sport as something more taxing on the brain than on the body, but when taking a step closer it begins to make more sense. When out in the field, not every ball is heading straight for you, so it's vital to keep your focus throughout hours of play so as not to make an error.
Coaches on the team do everything that coaches at other schools do. They run drills, keep everyone motivated and hone the skills and abilities of their players. Assistant coaches are also heading out to scout other teams, something usually done by students. The expectation from coaches is fitting with the community of Highland Park: in it to win it.
"The expectation is always to win, there is always that pressure, but Coach Yoder has always made it a point that you will not remember every game twenty years from now," Seale said. "You're going to remember the brothers you made, the family aspect of it."
Practices have yet to start for the team due to UIL regulations, but they have been working hard in the off season to keep their bodies fit. Many of the players participate in summer leagues as a way to stay in the baseball form. During school and in the afternoon, the team works for an hour and a half lifting weights, helping them become fitter and stronger.
Leading up to district games the team will play three tournaments and several scrimmages. There is a home tournament for the team in early february, and district play towards playoofs begins in March.
About the Writer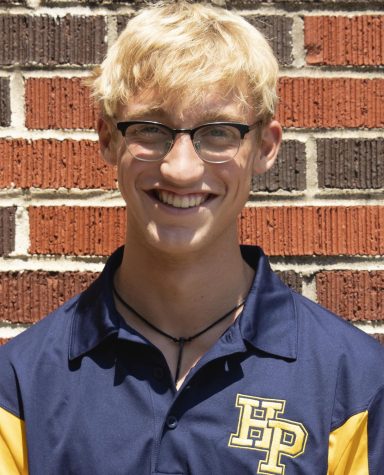 Sam Brown, Editor-in-Chief
How many years have you been in newspaper?
I've worked on the Bagpipe staff for four years.
What are you involved with at the school?
Besides the Bagpipe, I spend most of my time as an officer of the Highlander Band Color Guard and Winter Guard.
How would your friends describe you?
Passionate, funny, maybe a little crazy
What's your favorite Ice cream flavor?
Dark Chocolate with Chocolate chips