Johnson Jin
Exemplary freshman attending Highland Park High School
Hang on for a minute...we're trying to find some more stories you might like.
Johnson Jin is a freshman currently attending Highland Park High School. As he finishes his freshman year, he serves as an exemplary role model and individual that has created their own pathway through the high school, being the first of his gender and ethnicity to take such a distinct route.
"I am involved in basketball and YAG, and I'm in TAG classes," Jin said.
Johnson is the only Asian on his basketball team, being one of the first pioneers to break such racial barriers. Being the only Asian is not something uncommon in Highland Park, and the courts is not the only place he finds himself alone.
"Being the only one isn't really weird, I'm used to it by now," Jin said, "I just try to work hard and be the best I can be."
Jin is also a part of Youth and Government, a club at the high school that has only started to kick off in the past four years, with over forty members. Students can get involved in legislative, judicial, or state affairs branches of the program. Jin is currently part of a mock trial (judicial) team that was formed this year:
"I joined YAG this year because my friend pushed me to," Jin said.
A mock trial team is consisted of witnesses and attorneys, and Jin is apart of an entirely freshmen team. It was a learning experience for everyone involved, especially him.
"We were all new to it," Jin said, "But we learned quickly how it works. As a witness, there are a lot of small things you have to watch out for and keep up with, but now that we have a year of experience I feel like we are going to do really well next year."
Jin competed in the district competition during the Fall, and then went to Austin with his teammates at the end of January for the state competition. There, he met people all around the state who are a part of YAG, and be a part of a larger community.
"It was really fun to meet everyone and go to Austin with my friends," Jin said, "I learned a lot about YAG, but I also spent a lot of time with my friends as well as made new ones."
As Jin walks out of this year with newly gained experience of not only YAG, but high school dances, classes and clubs. He has learned how the high school works, and what to expect in the following years.
"I guess I had no idea what I was in for," Jin said, "But its been really fun this year, and I'm looking forward to the next three."

About the Writer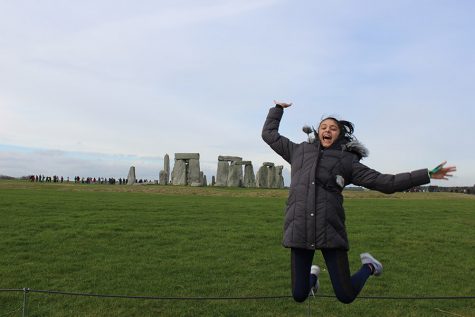 Bela Pathak, Staffer
Current Grade Level:
9
What is your position on the Bagpipe:
Staffer
What is your go-to snack:
Goldfish
What is your favorite tv show to binge watch:
The Office
What are you most excited to get out of Bagpipe this year:
Improve writing skills
In what are you involved at HP:
YAG
What is your dream job:
Magazine Editor
How would your friends describe you:
Funny
What is your favorite song or style of music:
Pop
What is a fun fact about yourself that not everyone knows:
I like to run
Where is the coolest place you have visited:
London
What is one skill at which you were better:
Singing
What is your ideal pet:
Dog
What is your favorite class this year:
Social Studies
Where do you want to go to college:
Yale
What is your favorite news source:
CNN
What is the best piece of advice you have received so far:
Do your best.
If you could attend any major event, which would you choose:
Kanye West concert