Beating summer boredom
Things to do during the dog days of summer
Hang on for a minute...we're trying to find some more stories you might like.
As thoughts of exams take over the brains of most in the school, many people are itching for June 1 to come as soon as possible. With summer comes freedom and lots of time, as well as boredom. However, summer in Dallas can be more exciting for those that know where to go and what to do.
Volunteering is a great way to fill up spare time and help out in the community. Also, it does not hurt to get some service hours. The University Park and Highland Park Libraries are great places to volunteer by shelving books and helping librarians with events for kids. Other places that accept youth volunteers are the North Texas Food Bank, Project Transformation and Operation Kindness. Each organization offers different types of work, such as packing meals, reading with kids and taking care of animals.
Another way to keep busy while also having fun in the summer heat is working out and staying fit. Activities such as running, walking, or biking are great ways to have fun with friends while also staying active. Routes such as the Katy Trail also provide a change of scenery, and there are many restaurants and shops along the trail to visit after a long bike ride, such as and the Katy Trail Ice House. Another alternative is going to workout classes, such as indoor cycling at Soul Cycle in Preston Center, or pilates at the YMCA.
Summer nights can tend to drag on, but a way to spend time with friends without spending too much money is getting together for dinner. Whether meeting at a restaurant, having a picnic at Lakeside Park, or ordering in pizza, food brings people together. A restaurant to try in Dallas is Cane Rosso in Deep Ellum. This quaint pizzeria has everything from classic Neapolitan Margherita pizza to s'mores dessert pizza.
Downtown Dallas also has a lot to offer, such as Klyde Warren Park. From food trucks to games, Klyde Warren allows friends to get together and spend a summer afternoon soaking in the sun. There is also has a dog park and many activities for kids, so Klyde Warren is perfect for students stuck babysitting younger siblings.
Summer also means new movies and entertainment coming out. For those who have not seen Avengers: Infinity War, summer would be a good time to binge watch all of the Marvel movies in anticipation of seeing the final installment. Solo: A Star Wars Story premiers May 25, detailing the backstory of Han Solo before he meets Luke Skywalker. Deadpool 2 also came out May 18.

About the Writer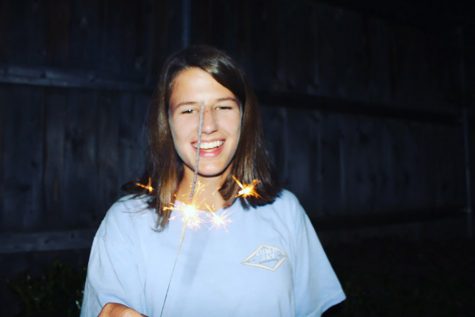 Kate White, Section Editor
Current Grade Level:
10

What is your position on the Bagpipe:
Section Editor

What is your go-to snack:
Pirate Booty

What is your favorite tv...