Texas Rangers season preview
Cause for optimism or despair?
Hang on for a minute...we're trying to find some more stories you might like.
Baseball season is back again, and that means Texas Rangers baseball is here. The Rangers are led by the likes of Cole Hamels and Joey Gallo, looking to make a push for at least a wild card berth into the playoffs. However, the defending world champion Houston Astros and the young and loaded Los Angeles Angels of Anaheim stand in their way.
The young hitters are especially vital if the Rangers are going to compete in 2018 and beyond. Gallo, Rougned Odor, Willie Calhoun and Nomar Mazara are the future of the organization, and the platoon of hitters are ready to break out on the scene. For example, Gallo looks to repeat or improve upon his last campaign, where he crushed 41 home runs and struck fear into Major League Pitchers everywhere. This year he has to try to make more contact and watch the ball more, leading to a surplus of quality plate appearances.
Odor is a bigger question mark. Besides showing flashes of brilliance, Odor remains a mirage. He could be a formidable slugger (in more than one way, ask Jose Bautista), or he could be a career AAA player. It all comes down to his aggressiveness at the plate and mental approach, because the physical tools are there to be a Major League hitter. Much of the same goes for Mazara; Calhoun is also more of a Minor League project at this stage as well.
The Pitching Staff is a motley assortment this year with inexperienced, experienced, solid faith or the great unknown. Hamels is expected to anchor a rotation which at one point of the off-season looked like it was going to have six men. Instead, the Rangers are rolling with Doug Fister, Hamels, Martin Perez, Matt Moore and Mike Minor. Fister is reliable, as is Moore.
On the other hand, look for Minor and Perez to have issues. Perez can be super erratic while Minor simply hasn't had a ton of Major League success. Last year, as more of a reliever for Kansas City, he did find more success on the mound, though.
Overall, a lot of the success this year will depend on the hitting than pitching as baseball has become a much more offensive game over the last 25 years as well as the fact that Globe Life Park is very hitter-friendly. Look for fireworks from Gallo and hopefully some others too. Getting above .500 for the year would be a nice surprise, putting the Rangers in the driver's seat for the future. Most predictions, though, have them in the mid-70's for win total.

About the Writer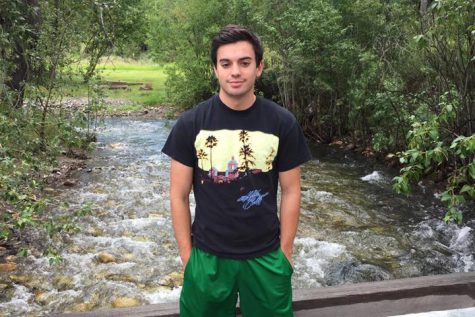 Avi Steinberg, Staffer
Current Grade Level:
12

What is your position on the Bagpipe:
Staffer

What is your go-to snack:
Beef Jerky

What is your favorite tv show to...