The homeless crisis in Los Angeles
Thousands of homeless citizens wander the streets
Hang on for a minute...we're trying to find some more stories you might like.
They've been seen scattered throughout Los Angeles, California's streets for years among the asphalt, palm trees, and parks. The amount of homeless men and women in the city has become a part of the landscape, placed around with most of their belongings stored in shopping carts, suitcases and backpacks. Despite political promises and the blistering amount of money spent to help the situation in Los Angeles, the homeless crisis is still leveled as critical.
The city has been developing new ways to fix the problem. Since October, officials have quadruped homeless outreach terms, adding 600 shelter beds, employing 1,000 new employees for homeless support and expanding a countless amount of winter shelters. Despite all this effort, the numbers of homeless people in the city is still increasing.
As said by Los Angeles Police Chief Bill Bratton in an interview with the Los Angeles Times, the situation is the most dire in America.
Throughout the past six years, the amount of unsheltered homeless adults in Los Angeles has surged by 75 percent. From roughly 55,000 adults living in homes in 2010, only 32,000 of them still have somewhere to live as of 2017. The situation even became desperate enough for the city to build homes near polluted freeways despite the increasing health issues. Los Angeles Mayor Eric Garcetti spoke to the Los Angeles Times about the crisis in 2016.
"We can bring these numbers down," Garcetti said. "This could be the year that we bring the numbers down."
Despite the unfulfilled promises from politicians, as well as the millions of tax dollars used to fix the crisis, the conflict is still growing today. One report calculated an approximate 100 million dollars spent by the city to curb homelessness. The citizens of Los Angeles continue to pay high taxes that still aren't enough to fight the crisis.
"We are moving more homeless families and adults into housing," said director of the Los Angeles County Homeless Initiative Phil Ansell. "What we have less control over is the inflow: people who are simply unable to pay the rent."
Officials have calculated that the main causes of homelessness are the increased drug and alcohol use, unemployment and lack of affordable housing in Los Angeles. The city is currently in one of the lowest rates of sheltering the homeless in America. Many officials in the city are still attempting to fix the problem, despite previous failures.

About the Writer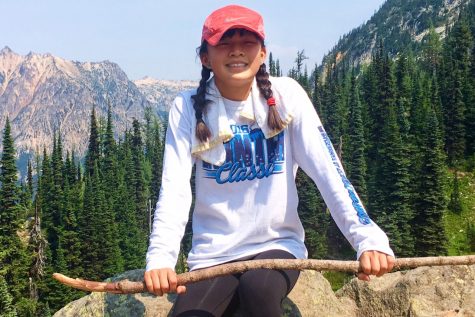 Hannah Jiang, Staffer
Current Grade Level:
9

What is your position on the Bagpipe:
Staffer

What is your go-to snack:
Apples

What is your favorite tv show to binge...