Life saving landing
Hang on for a minute...we're trying to find some more stories you might like.
On Sunday, Jan. 28, pilot Izzy Slod was heading on a short trip to Van Nuys, California with passenger Daniel Gross when suddenly the plane engines lost power. With just minutes to take action, Slod had the option to either make an emergency landing on the John Wayne Airport or to land on the beach. Choosing to land at the John Wayne Airport, Slod quickly realized the plane, a Beech G33, would not be able to reach the airport.
"If he can make it there then he should have definitely chosen to land at the airport," freshman Ross Tharp said. "It probably wasn't a good idea if he had known he would have to land on a highway instead."
Looking for opportunities to land safely, Slod found an opening in on a nearby highway and took the opportunity to land there, safely landing the plane on Freeway 55.
"I saw an opening on the highway and I went for it right away," Slod said.
Safely making the landing, the incident was reported at about 7:40 p.m. pacific time.
Costa Mesa Fire Captain Chris Coatez said to KTLA, a television station in Los Angeles, that this landing was a "complete miracle" as there was very light traffic at the time of the landing. The landing caused no crashes or collisions on the freeway, and there were no injuries reported.
"He didn't kill anybody or start any chain reaction crashes, so he is very lucky," Tharp said.
The engine power was lost on the plane almost two miles off the coast, while attempting to deal with strong headwinds against the plane. The Federal Aviation Administration is currently investigating how the engine lost power and how to prevent it for the future.
"It was probably just an unlucky error, planes have so many safeguards right now so not much is going to change if they found out a way to prevent this from happening," Tharp said. "The chances of this happening are already severely low."
Along with this landing, a small plane landed in Macon County, Tennessee on highway 52. The landing currently has no cause and investigators are attempting to solve the mystery.

About the Writer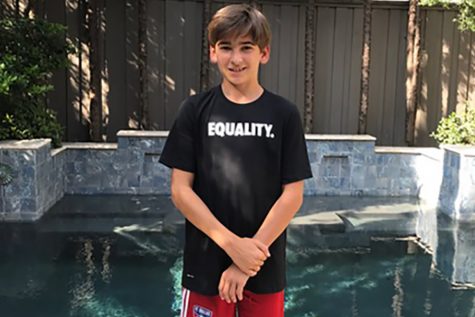 Anthony Lanio, Staffer
Current Grade Level:
9

What is your position on the Bagpipe:
Staffer

What is your go-to snack:
Miss Vickie's Sea Salt Chips

What is your favorite...