Set Ablaze
Southern California facing aggressive wildfires
Southern California has been ravaged by some of the worst fires in modern history. At least six fires have been labeled so far and while firefighters are attempting to contain them, thousands of buildings have been destroyed. Jumbo jets, such as the Boeing 707, and helicopters have been brought into the area with the sole purpose of dousing fires and helping with civilian evacuation and aid.
According to fire protection agency CAL FIRE, only an estimated 15 percent of the Thomas Fire is contained. This is the largest of the current six fires located in southern California. Currently spanning 230,000 acres of land, this blaze is almost the size of Dallas and has grown to that in only a week.
The second largest fire has been labeled the Creek Fire, having ignited miles away from Thomas Fire only days after, which is burning near the city of Los Angeles. This one is nearly contained at 95 percent, according to CAL FIRE.
The remaining Rye, Liberty and Lilac fires are all nearly contained, but responders are planning to keep observing them due to the forecasted strong winds in the area. Adding these to the width of the other two fires makes them, combined, larger than New York City, placing them as the fifth-largest wildfire California has ever recorded.
Evacuation orders have been sent out across most of Ventura county, and those not required to leave have been encouraged to either evacuate or prepare to at any time. Last Sunday, 94,607 people left Santa Barbara and Ventura county. So far, only one death has been reported and attributed to the fire. While attempting to escape, 70 year-old Virginia Pesola died in a car accident.
Besides the damage taken by buildings in affected areas, citizens in the surrounding regions are feeling the fires. Power outages have spread over Santa Barbara county, shutting down businesses and universities as well as leaving residents without energy. Schools are also being shut down due to the electronic exam systems being damaged.
These types of fires are expected to become more common in the coming months and possibly years.
"This is the new normal," Governor Jerry Brown said. "We're about ready to have firefighters at Christmas."
Many blame climate change for the lack of rain and heat and fear that the fires might even grow in frequency.
About the Writer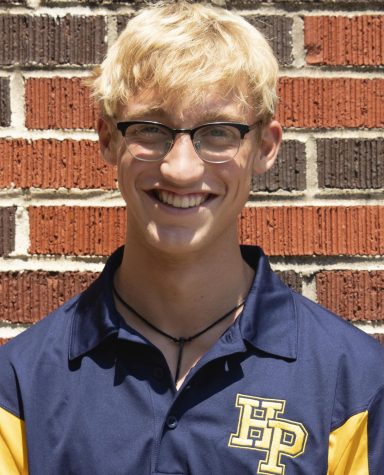 Sam Brown, Editor-in-Chief
How many years have you been in newspaper?
I've worked on the Bagpipe staff for four years.
What are you involved with at the school?
Besides the Bagpipe, I spend most of my time as an officer of the Highlander Band Color Guard and Winter Guard.
How would your friends describe you?
Passionate, funny, maybe a little crazy
What's your favorite Ice cream flavor?
Dark Chocolate with Chocolate chips