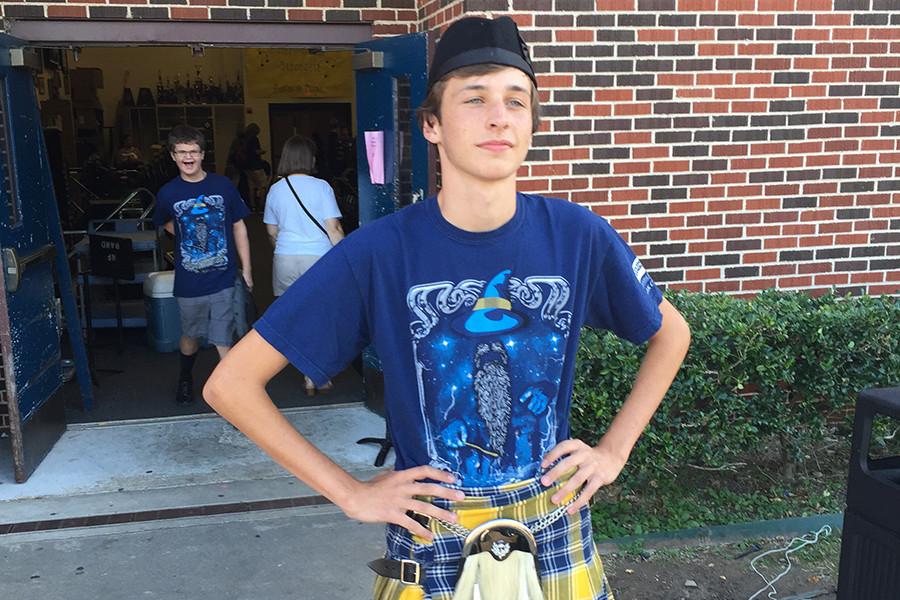 Maxwell McCartin
They lead our football team unto the field, they are one of Highland Park High school's oldest legacies, they are the Highlander Bagpipe Corp. Currently lead by the two Co-Piper Majors, Ben Smith and Andie Dorn, the HP Bagpiper Corp. is still running and better than ever.
Most people of Highland Park see the Bagpipe Corp. marching across the sideline, playing old tunes that are selected by the Piper Majors themselves. Though, these students don't learn the pipes over night. They get assistance from Donald Macpherson, who works in the oil industry and is professional piper. Mr. Macpherson has been working with the Pipers for over fifteen years now. He states working with these students "Is my fountain of youth" and the "highlight of my week". Mr. Macpherson has done eleven gigs with the Dallas Symphony, and considers the highlight of his career to be playing with the North Texas Caledonian Pipes and Drums and Rod Stewart. Mr. Macpherson lends a hand in helping teach new students that have entered the Bagpipe Corp.
Although the bagpipers have an experienced instructor and the Pipe Majors to teach  members, there are only so many people they can work with at a time. That's why they have a system that determines if you get the kilt and pipes. For new students, they receive reeds in which they learn how to play an asortment of pieces. Once they do that, they get the pipes, and once again they have to play another assortment of pieces, after which they earn the right to wear the kilt and to join the Pipers on the field.
While they are proud to perform for the Scots, The Pipers get offered to play elsewhere. Sometimes they have gigs at weddings, celebrations and even ceremonial funerals.
The Highlander Bagpipe Corp. is still marching on, and hopefully will continue for the decades to come.